Just a little list of things which have made me smile recently...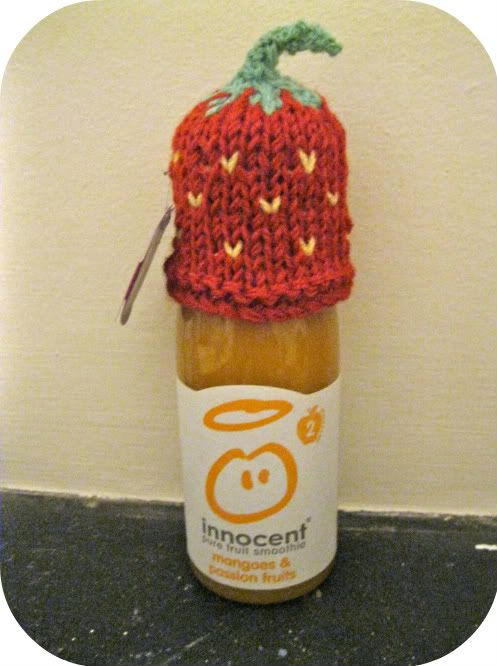 Innocent Smoothies Feeling the Cold
Awww, isn't this little woolly hat adorable? In Sainsbury's they had shelves and shelves of smoothies all dressed up for the cold and they looked so cute I just couldn't resist getting one. Isn't its strawberry hat just the sweetest thing? I wish I had my own strawberry hat!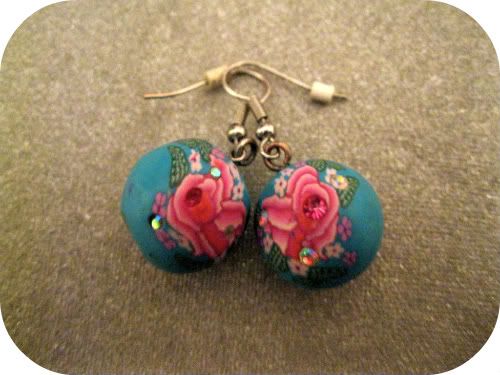 New Earrings
My boyfriend gave me these as a gift last week and I've been wearing them ever since.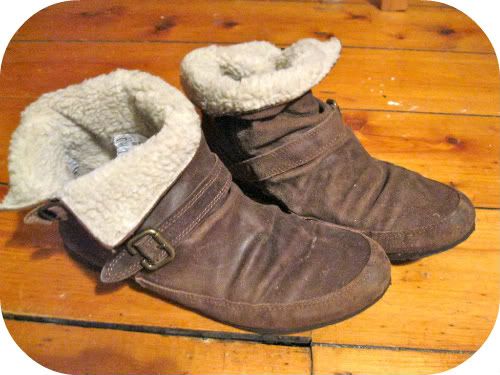 New Shoes
I picked up these nice fleece-lined boots from Topshop at the weekend. After spying them online I originally intended to buy the lighter coloured version but when I came face to face with them in store I much preferred these darker ones. The fleece lining makes them nice and snug, plus they actually have a semi-decent sole which has proved pretty useful for navigating the super icy streets of Aberdeen.
Glittery Nails
I've wanted this red glitter polish for ages now and when I popped into Boots last week to treat myself I couldn't help but take advantage of the 3 for 2 offer on Barry M. I haven't been able to use any of these on my fingernails yet, as my work has a strict no nail varnish policy, but I did give myself a little glitter pedicure instead. I won't expose you to any pictures of my skanky feet but it does make me feel nice and festive whenever I take my socks off and catch a glimpse of my sparking toes!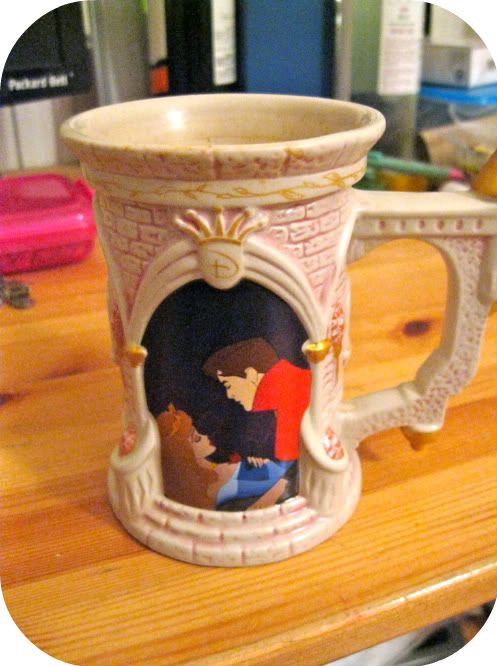 Tea
Lots and lots of tea. There's nothing better than a nice cup of tea out of your favorite mug when it's blowing a blizzard outside!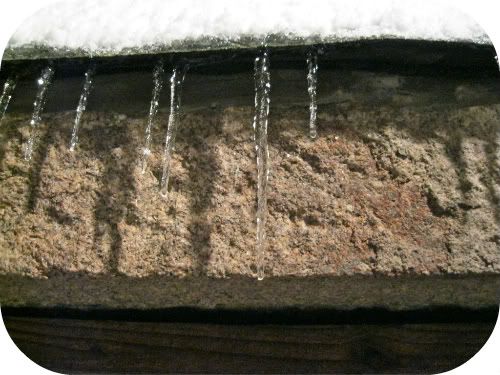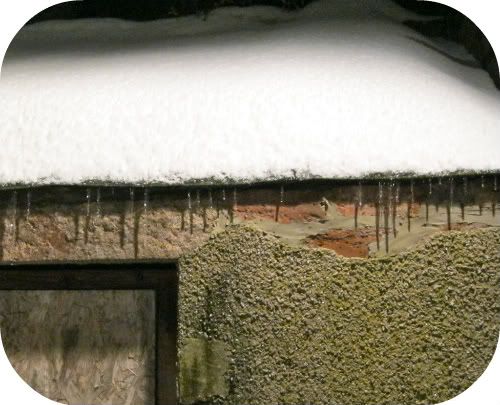 Icicles
I think this is maybe the first time I've seen proper icicles in real life. There were loads of them lined up along the roof of our outhouse and I thought they were so pretty. They've all melted now but at one point they were massive.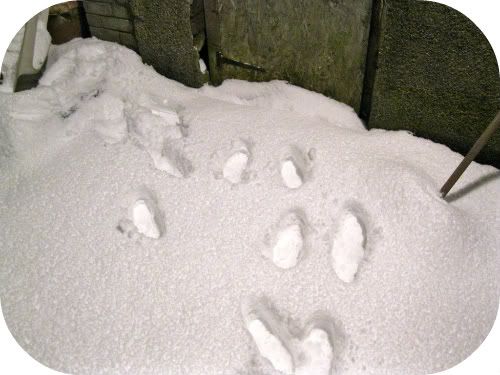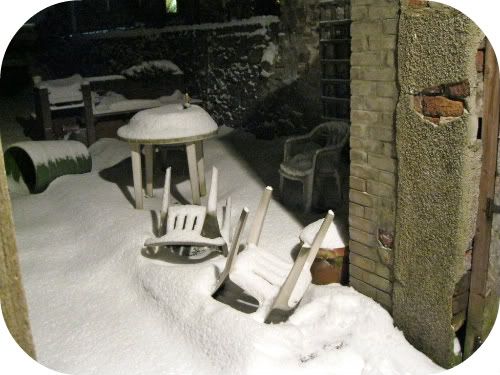 Crunching in the Snow
I hate to be cold but I do also love the snow. There's nothing like pulling on a pair of boots (and lots of socks) and then jumping around in freshly fallen snow. I absolutely love the crunching sound it makes.
And things that didn't make me smile...
Canceled Trains
I was supposed to go and spend the weekend with my boyfriend and I was planning to catch the train super early on Friday morning so that I could spend as much time as possible with him. I arrived at the station at 7.30am only to find out that every train from aberdeen was cancelled. I was so upset and going back home in the freezing cold, before the sun was even up, just made the start of my weekend feel so bleak. Fingers crossed the trains are back on by this Friday!
What's made you smile recently?