Some Random Ramblings...
14:38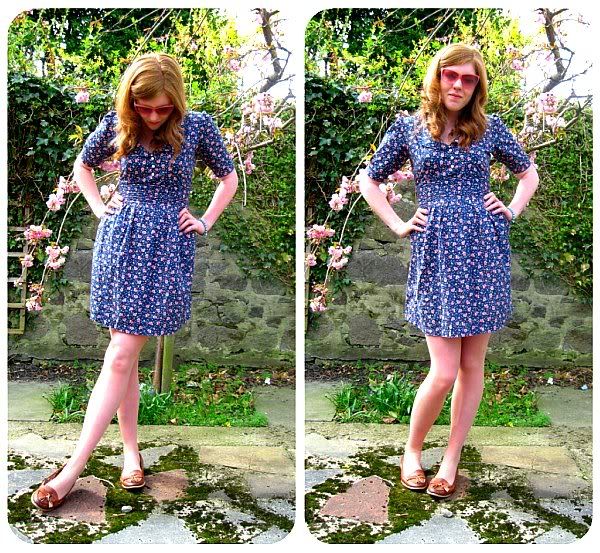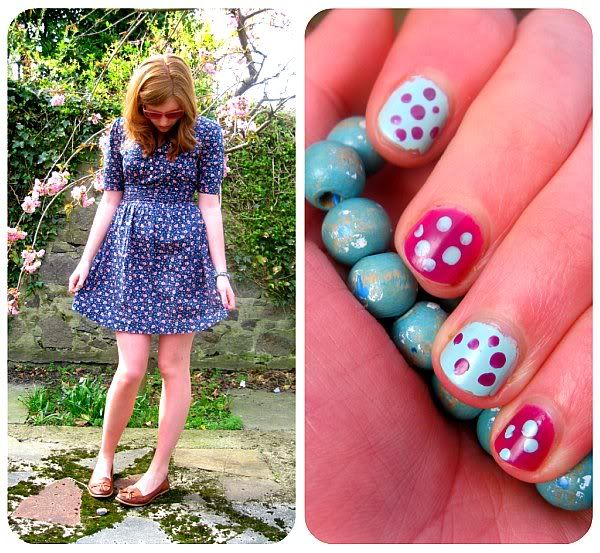 Shoes & Glasses - Primark
Nails - Barry M Bright Purple & 17 Mint Choc Chip
I know that all the paint is rubbing off the beads on my bracelet, but I love it so much I'm going to wear it till it properly falls apart! It used to be little white and blue flowers painted on the beads.
I actually took these photos yesterday, just before I caught the train down to my parents house. It's so nice to be back home, especially since my mum has baked some of her awesome shortbread.
I'm home because I had an optician appointment this morning as I've been having problems with my contact lenses and my eyes have been really sore. Turns out I'm allergic to silicone, so it's a good job I wasn't planning a Boob Job anytime soon...
Anyway, I tried out
Gem's Tips for polka dot nails
but my nail art skills are pretty rubbish! I used a sewing pin to do mine but since I was watching TV as I was doing it I kept getting distracted, oops. Also, the quality of the 17 nail varnish (it's a Lasting Fix one) is really terrible. It was gooey and hard to get a nice smooth coat, and then it starting chipping literally
an hour
after I applied it! I know it cost less than £3 but still, I would have expected better from Boots.
Has anyone else tried this line of nail varnish? What did you think?