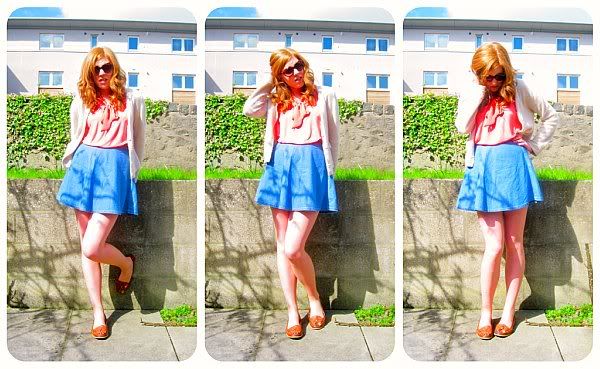 I finally decided what to buy with my ASOS Groupon vouchers, and went for this cute denim skirt and the coral blouse. I also added a lovely little bracelet by Orelia to my basket at the last minute because I just couldn't resist it!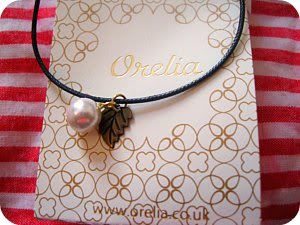 The sun was out in full force yesterday so after taking these pictures I spent the afternoon sitting in the garden reading my book. It was lovely!
I'm off work all week so I originally planned to do lots of baking and sewing (and blogging too) but unfortunatly my week has not been going to plan so far!
I spent most of Monday in A&E with my little sister after she hurt her foot. Someone dropped a brick on her by accident and it looked so painful - she could hardly walk and couldn't fit her shoe on because it was so swollen.
Then, this morning I woke up feeling awful. I've been hit by a horrible cold and have had no motivation to do anything today, except sit in my PJ's drinking tea and finally watching Never Let Me Go which, quite frankly, just made me feel even worse!
Who else has watched it? What did you think?