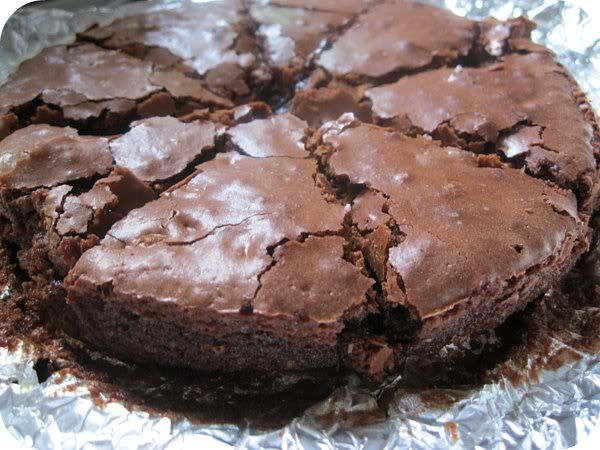 I made these yummy brownies the other day, using a recipe from Jamie's Monster Bake Sale, which was a mini recipe book sold to raise money for Comic Relief. They were so good, I felt compelled to share the recipe with you all!
Y ou will need:
125g Unsalted butter
100g good-quality dark chocolate (I actually added 200g to make them extra gooey and tasty)
4 Large eggs
300g Caster sugar
100g Self-raising flour, sifted
Pinch of Salt
125g Walnuts
Oven preheated to 190°c/375°F/Gas 5
17x25cm baking tin greased and lined (I used round cake tins instead because that was all I had)
Melt the chocolate and butter by placing in a bowl over a pan of boiled water.
Mix the eggs, sugar, flour and salt together then stir in the melted chocolate and the walnuts.
Spoon the mixture in to the tin then bake for about 15-20 minutes. You want the brownies to be crusty on top but still gooey in the middle.
Let them cool down a little before you slice them up.
They are great eaten on their own but I like them with a dollop of cream. Gluttonous? Yup, but so, so good!