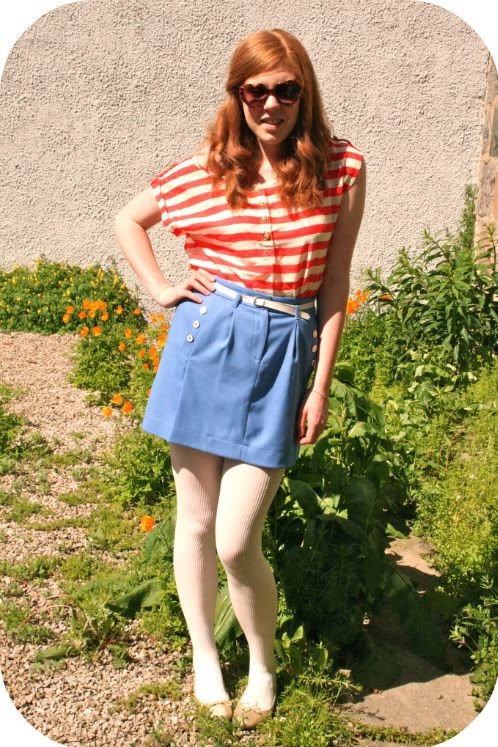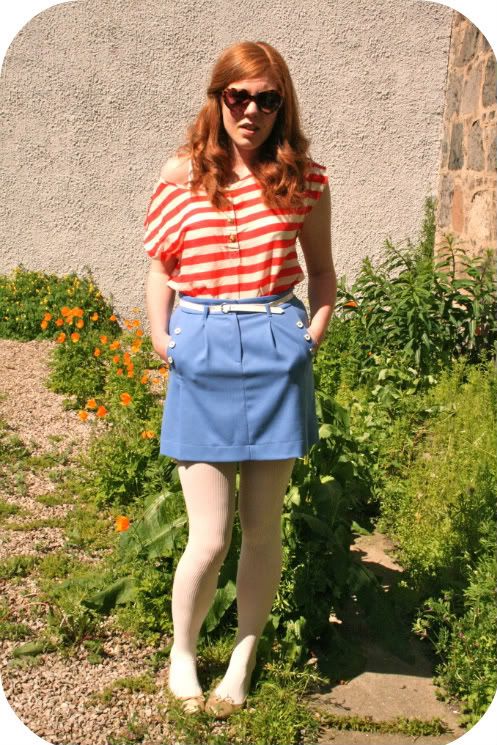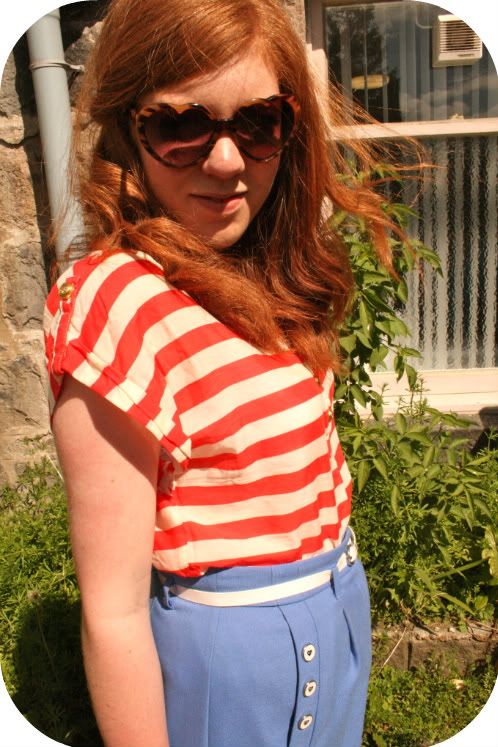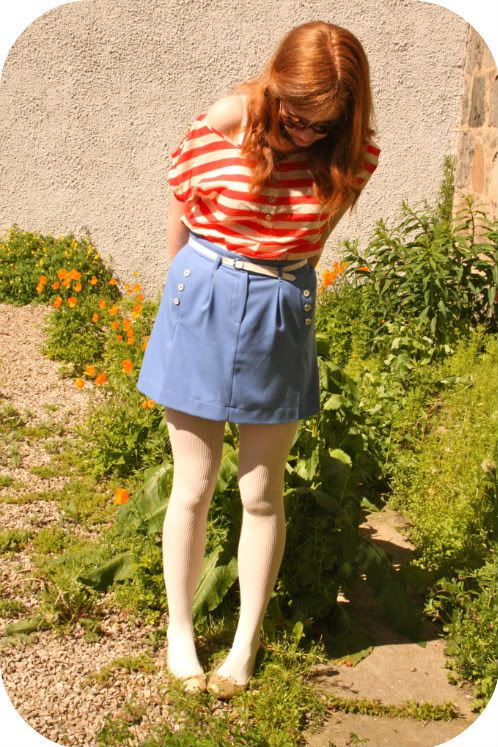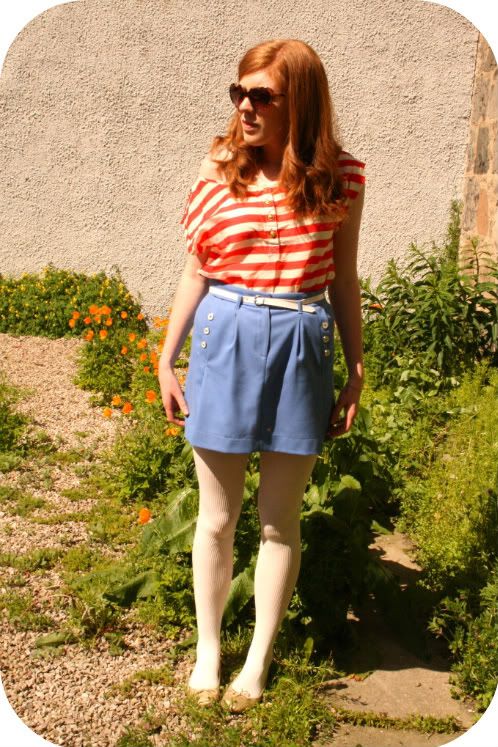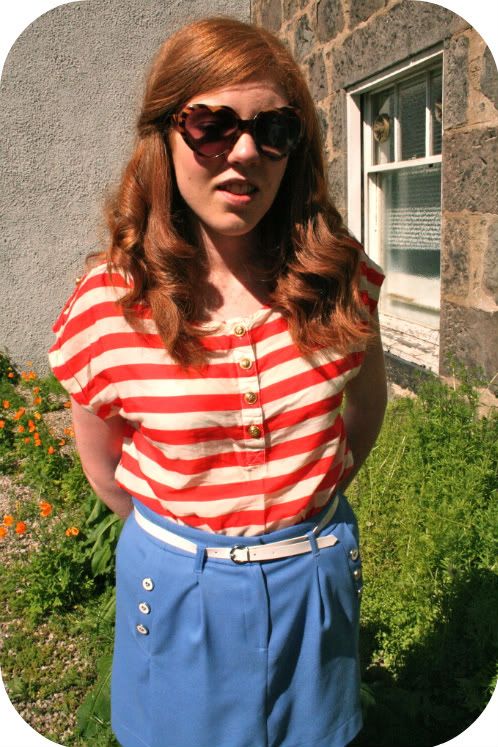 It was my birthday on Sunday and my lovely grandparents sent me some money to 'choose myself something nice', and that something nice happened to be this skirt from Topshop. I think it's super cute, especially with the pockets and little white buttons.
I've already got a few outfits planned inside my head which feature this skirt, so I'm sure you will see it again soon!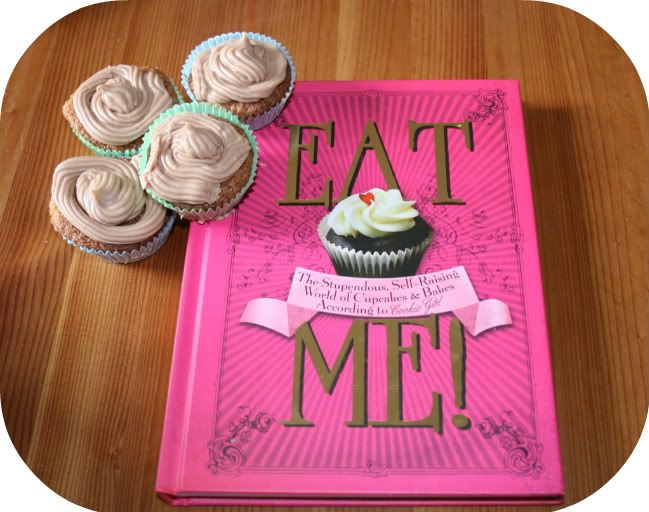 Eat Me
by
Cookie Girl
was also a birthday gift, courtesy of my mum. She is a true Domestic Goddess and I think she is subtly trying to train me to follow in her footsteps, starting with cupcakes.
The first recipe I tried out was for French Toast Cupcakes, which are made with cinnamon and maple syrup to give them a 'French Toast Taste', and I must admit I think they came out quite well. However, my icing skills do require a little more fine-tuning if my cakes are ever going to look as beautiful as
Helen's
.
Here is the recipe for French Toast Cupcakes, in case you fancy making your own:
Ingredients
170g Plain Flour
1 1/2 tsp Baking Powder
1/2 tsp ground cinnamon
1/4 tsp salt
110g unsalted butter
225g granulated sugar
2 large eggs
2 tsp vanilla extract
2 tsp maple syrup
50ml milk
Preheat the oven to 180°c/Gas 4.
Sift the flour, baking powder, cinnamon and salt in to a bowl.
Melt the butter and let it cool a little.
Whisk the sugar, eggs and butter together then mix the vanilla, maple syrup and milk in another bowl.
Stir the flour into the sugar etc then add the milk etc and mix well.
Divide between paper cupcake cases and bake for 20 minutes.
For the Icing
110g unsalted butter
110g cream cheese (I used Philadelphia)
450g icing sugar, sifted
1/2 tsp cinnamon
Mix the butter and sugar then begin adding the icing sugar, a little at a time, then add the cinnamon last.
(The recipe recommends adding brown food colouring to the icing but I just added a sprinkle of cocoa powder instead.)