Splurge on a Rainy Day
11:15
The weather was positively awful yesterday - grey and drizzly and horrible. I despise the rain more than you can imagine, especially this horrid misty rain which seems to serve no purpose other than frizzing up my hair.
To make myself feel slightly better about the fact that the sun has disappeared, I went on a teeny tiny shopping splurge yesterday. Would you like to see what I bought?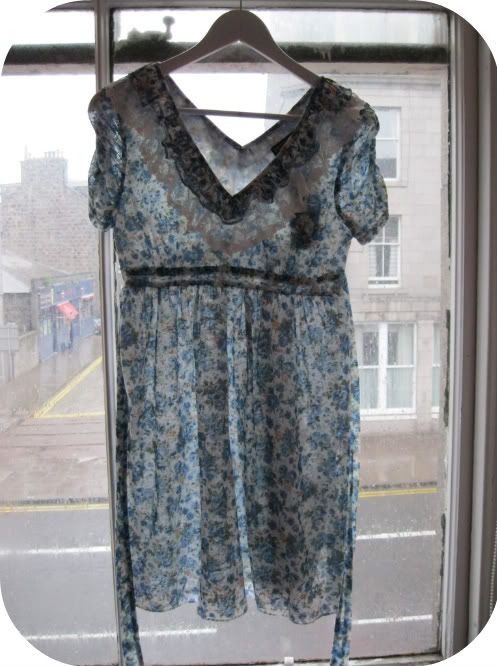 I'm not an avid fan of New Look, however I do very much appreciate their little 'Bazaar' type arrangement, as the independent lines they stock can sometimes hide quirky little treasures. This floral dress is by
Pussycat London
and I fell in love as soon as I saw it. I adore the floral print and the ruffle round the neckline - it's the perfect summer dress.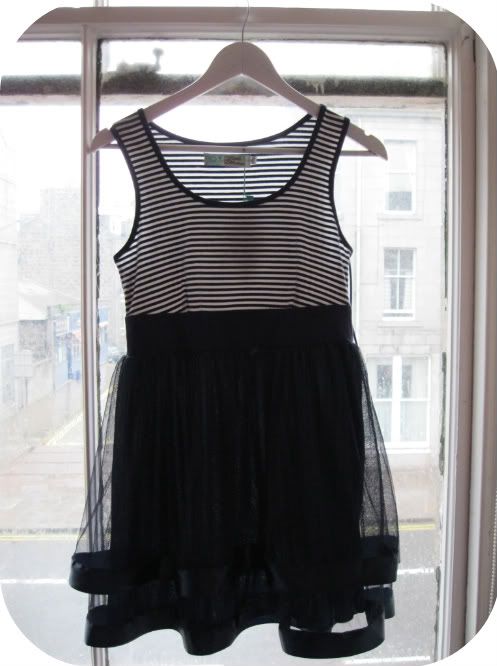 I openly admit to a penchant for anything remotely nautical inspired, especially in either blue and white or red and white, and even more so if it has stripes. so it's no surprise then that I chose this particular dress, by
Little Mistress
. The netted skirt keeps it from looking too generic and I think it will work both as casual daywear and as cocktail hour attire.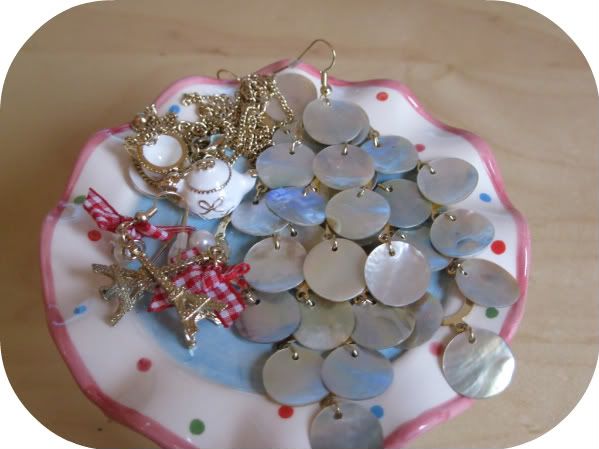 I don't normally buy jewellery, usually preferring to wear things that have some meaning or were given to me as gifts. However, I can never resist a good bargain and the jewellery sales at Topshop and Miss Selfridge drew me in.
Plus, isn't the teapot and tea cup necklace just adorable?
What have you been buying recently?