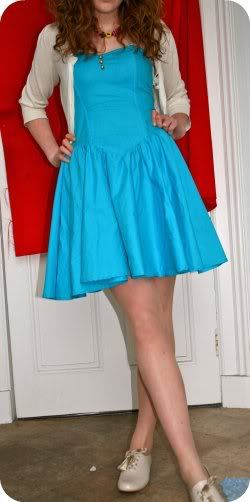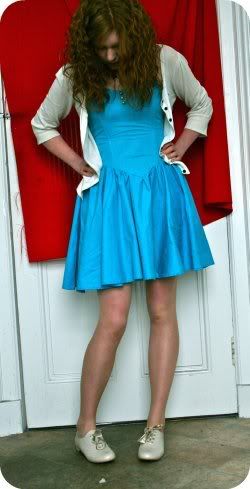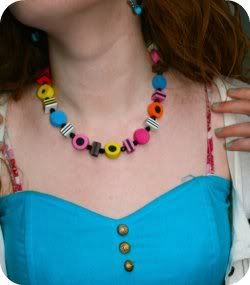 Dress-Vintage, Cardigan-Deer Friend, Shoes-Faith, Necklace-Gift
Since it has been snowing on and off all day here in Aberdeen, and because I have no plans to leave the house until later tonight when I head out to celebrate with my friend after her last exam, I decided to crank up the central heating a little and don a springtime outfit for lounging about the house.
I do love winter, with fresh laid snow and wrapping up in scarves and mittens and wool jumpers stolen from my boyfriend, but for some reason I have begun yearning for springtime. I think I was maybe influenced by writing
this
post before I got dressed today.
I got this dress while I was in London over the summer and I love it very much. I paid a little bit more than I think I should have for it, but I couldn't leave the shop without it. It fits me perfectly and I know I will never grow bored of its simplicity.
The necklace was a gift from my boyfriend this Christmas. His dad's secretary made it and I understand that she makes and sells jewellery in her spare time but unfortunately I have never seen anything else she has created and I have no idea if she has a website or where she sells her things from. However there are quite a few similar items on the
Lunacy Boutique
website, so if you like my necklace I'd suggest you take a look over there. I bet something will take your fancy!