Snowmen in the Refrigerator
18:15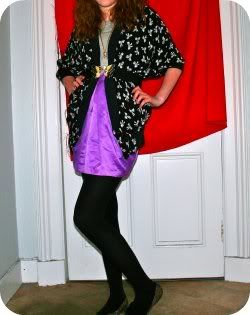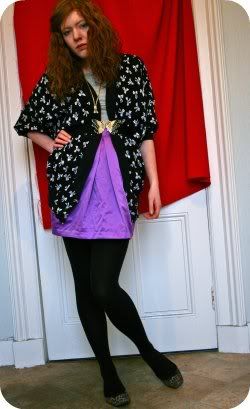 Bow Print Jacket-Maki Maki Vintage, Skirt-M&S, Necklace-Vintage, Belt-Thrifted, Shoes-New Look
Please excuse my death stare in the above photo - I just cannot seem to smile in pictures, no matter what. I found this vintage bow print jacket in my wardrobe when I went home at Christmas and can't believe I managed to forget all about it. It's so lovely and slouchy and perfect for cinching in with a waist belt.
Tonight my boyfriend and I are ordering some pizza then watching Sherlock Holmes. I'm really excited to see it, actually, because I absolutely adore Robert Downey Jr. Did anyone else watch Ally McBeal as religiously as I did? I was quite young when it was first on TV and since it was on past my bedtime I'd have to watch it in the dark with the volume right down so my parents wouldn't hear.
Larry, played by Robert Downey Jr, was my dream man back then. I just thought he was amazing.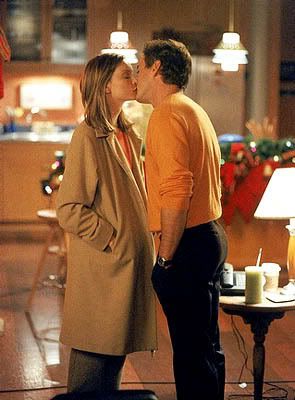 I think Larry was supposed to marry Ally in the end, but Robert Downey Jr got fired! After he left, I would watch every episode thinking "This is it, this is the one where Larry comes back!" and I also wished for my very own Snowman in the fridge. Rather sad, I know, but my love for Larry still runs strong, so for that reason alone I am very much looking forward to Sherlock Holmes tonight...
P.S. If you're an Ally McBeal geek like me then you may appreciate this facebook group: