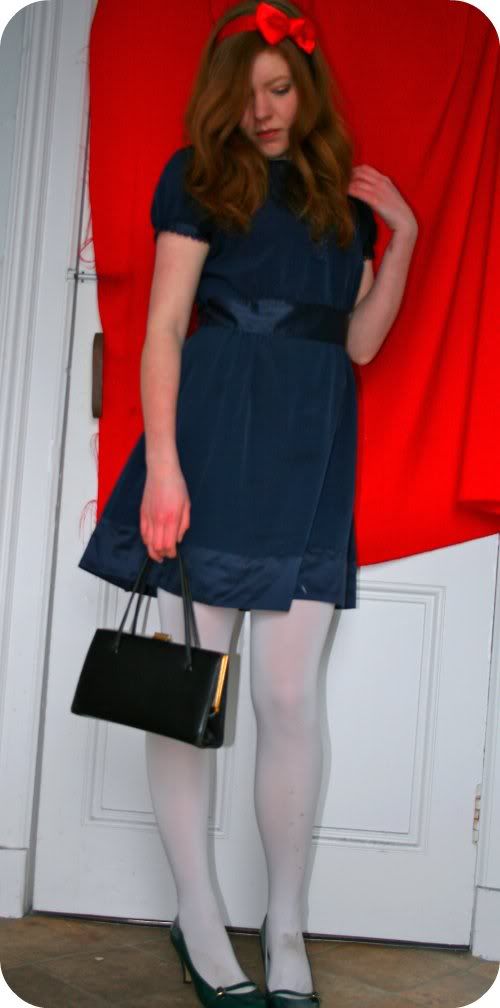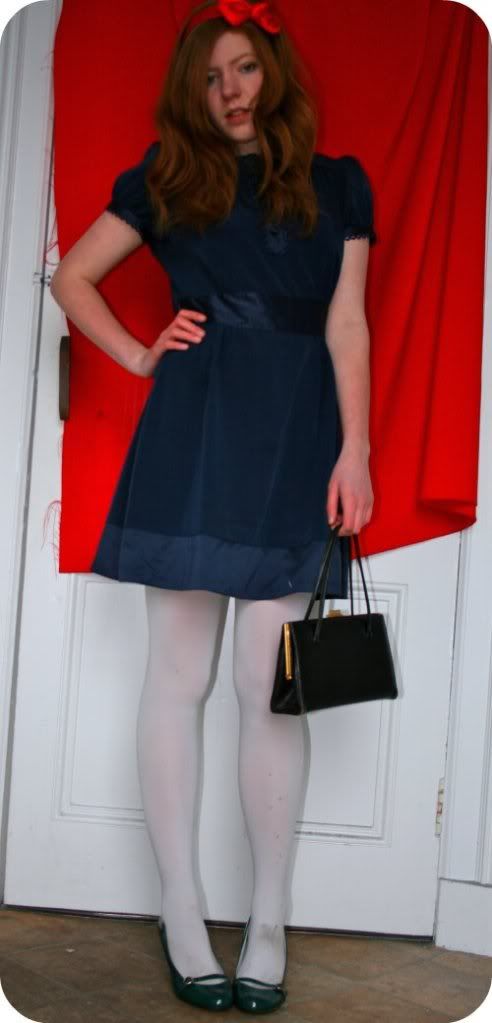 Dress-Thrifted, Headband-Primark, Bag-Vintage, Shoes&Tights-Topshop
(I just noticed the smudge on my foot - oops!)
I've come over all Blair Waldorf today! I've been feeling so blue lately, with working non-stop, trying to find a new flat, missing my boyfriend (he's away on a uni placement) and the awful weather we've been having this week but playing dress up has been one of the few things that has cheered me up a bit.
I bought these shoes about three years ago in the Topshop winter sale and they've lain unworn at the back of my wardrobe ever since. I found them while cleaning the other day, along with a blue suede pair I bought at the same time, and have been making a conscious effort to re-introduce them to the outside world.
Over the past week I've been to not one, but two balls! The first was a Charity Masquerade Ball last Wednesday. I was only invited the day before, as someone else couldn't make it at the last minute, so I didn't have time to buy a new dress. I had to make do with a green Topshop prom dress and a borrowed feather mask (which I wore for about three minutes before the feathers became unbearably tickly).