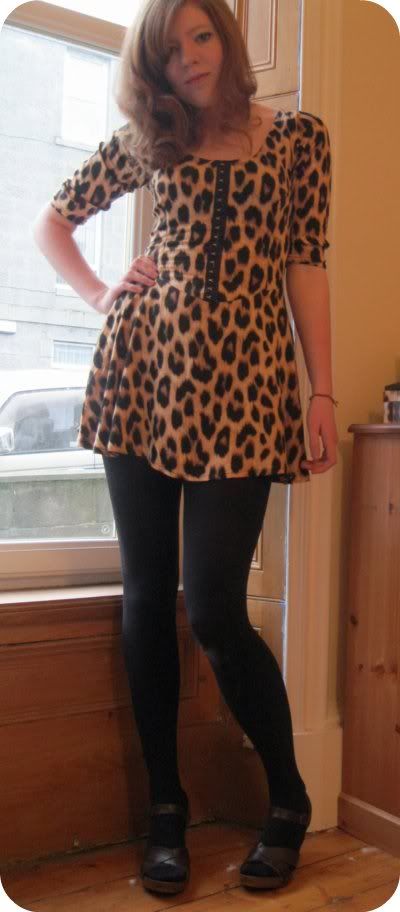 I bought these shoes last summer but this is the first time I've ever worn them! I don't wear heels very often because I often feel self-conscious about my height (I'm 5'10" and already taller than most of my friends without heels) although my mum always tells me I should embrace my height and show off my long legs haha.
I treated myself to this dress in the
Motel
sale just after Christmas and I love it, I think I will need to add some more leopard print to my wardrobe soon. It's super short though so I only feel safe when I pair it with super thick tights or leggings.
I baked these cupcakes at work yesterday and I just thought they were so cute I had to snap a quick picture with my iphone. What do you think?
One of my good friends opened his own shop in September last year and I've been working for him for the last few months. It's near the university campus and we sell things like paninis and crepes but I've been experimenting with some home baked goods. These cupcakes went down a storm - a woman came in today and bought four, then came back later for another one!