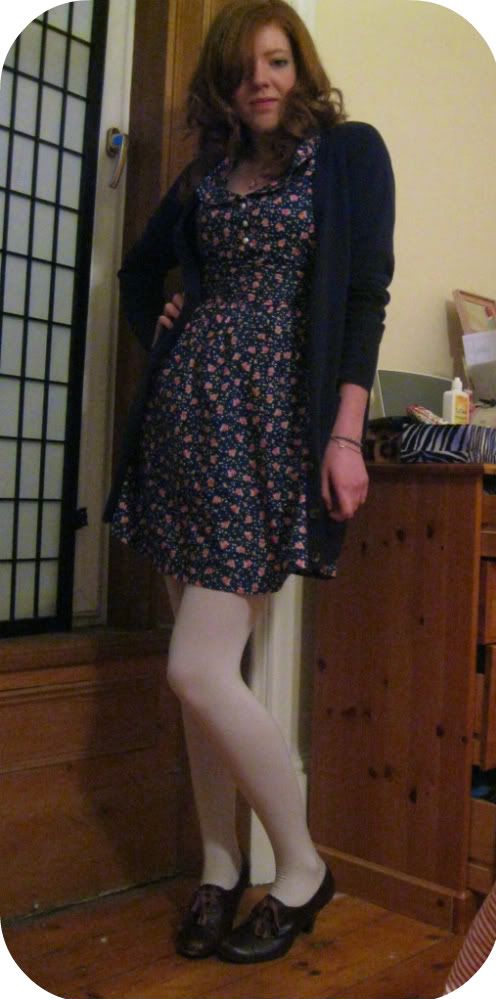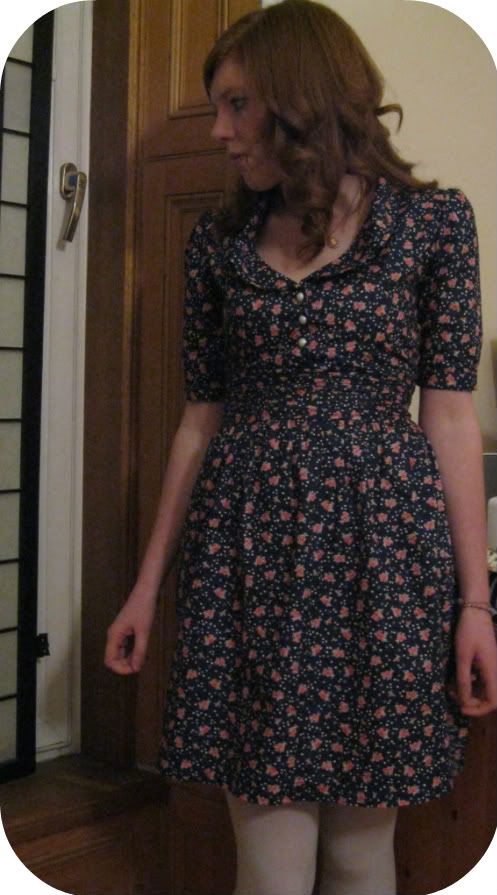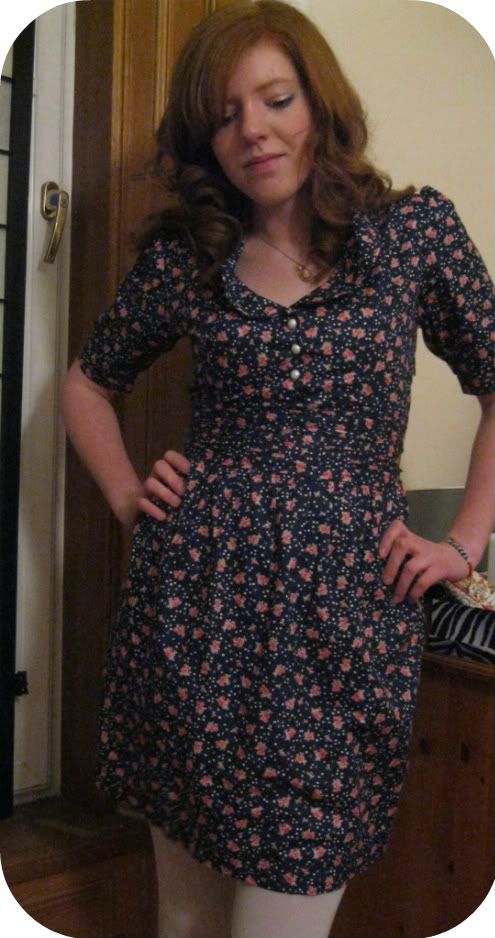 Gah I know these photos are terrible quality but my usual photographer is on another continent and he also took the good camera with him. I suppose that's more than fair enough - there are much more exciting things to photograph in Malawi rather than just me in yet another dress.
I got this dress for Christmas from my lovely mummy, isn't it cute? I was really chuffed with this dress - it's good quality, flattering (I hope!) and I love the vintage style and pretty pattern. I will definitely be purchasing more Trollied Dolly dresses in the future. You should browse the
website
- they've got lot's of lovely things.
I recently bit the bullet and set up a twitter account because I wanted to see what all the fuss was about! I haven't
actually
tweeted anything yet but I've already got one follower (the lovely
Laura
) but you can follow me
here
if you like. And who knows, maybe I will pluck up the courage to write my first tweet soon...