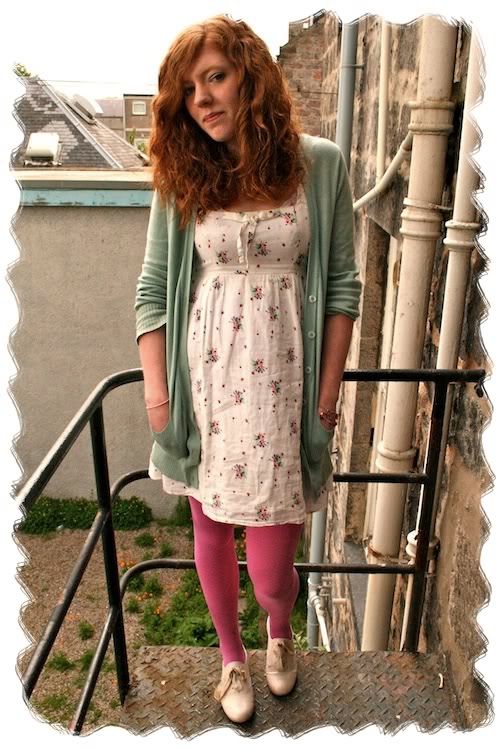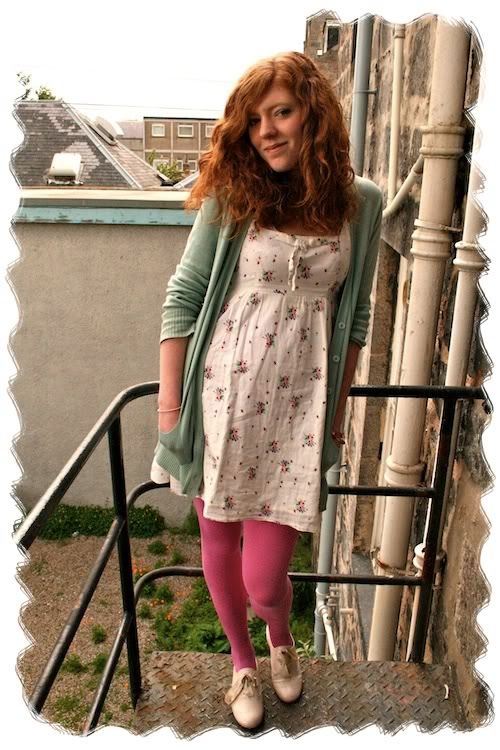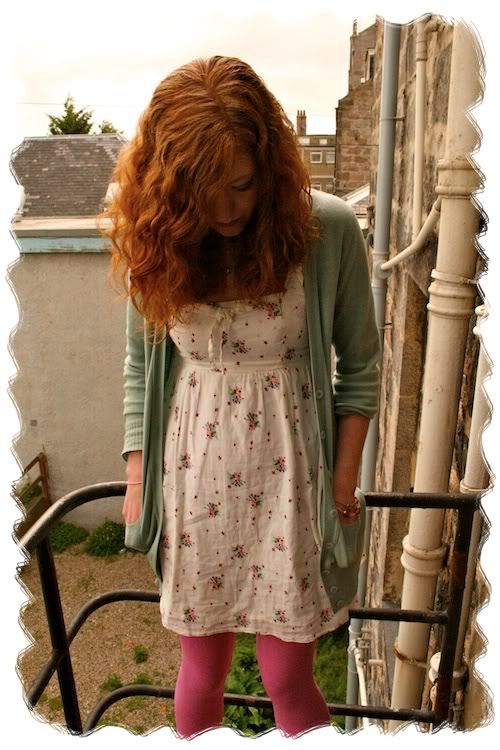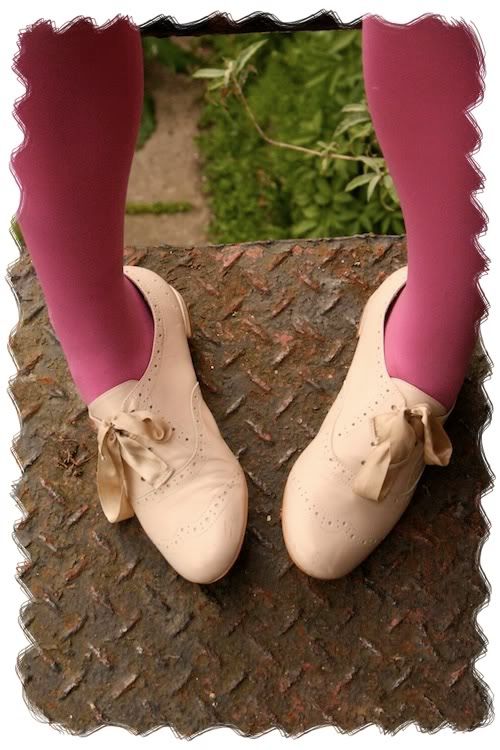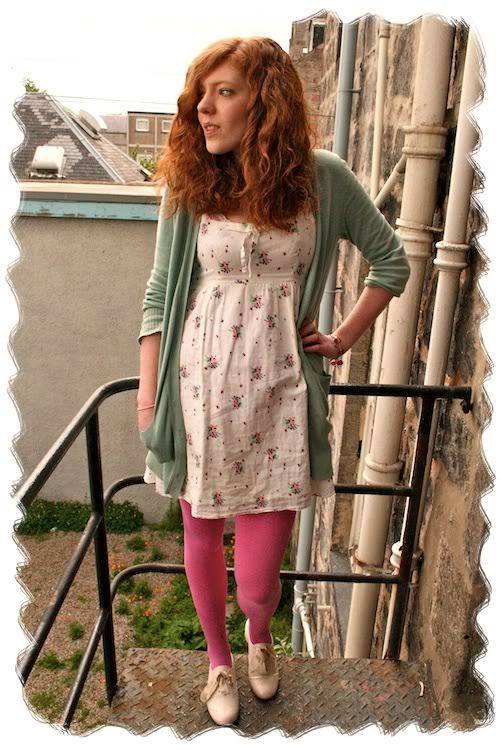 My best friend bought me this Laura Lees dress for my 19th birthday because her name is Laura and she thought that was cute.
It's been hiding in my wardrobe all winter but I thought it was high time for its summer debut.
What do you think of my hair? These are my natural curls tamed with
some
lots of Frizz Ease.
I always feel a bit unruly when I leave my hair to its own devices, but I'm conscious of over-using my hairdryer and GHDs and, sometimes, I really just can't be bothered to spend the best part of an hour doing my hair.
I used to really detest my curls when I was younger. When hair straighteners (and the poker-straight hairstyles on Footballers' Wives) first became popular I used to get so frustrated with my frizz because I just couldn't get it even nearly straight. I almost got my hair chemically straightened at one point, but I'm so glad I never went that far because I actually like my curls now.