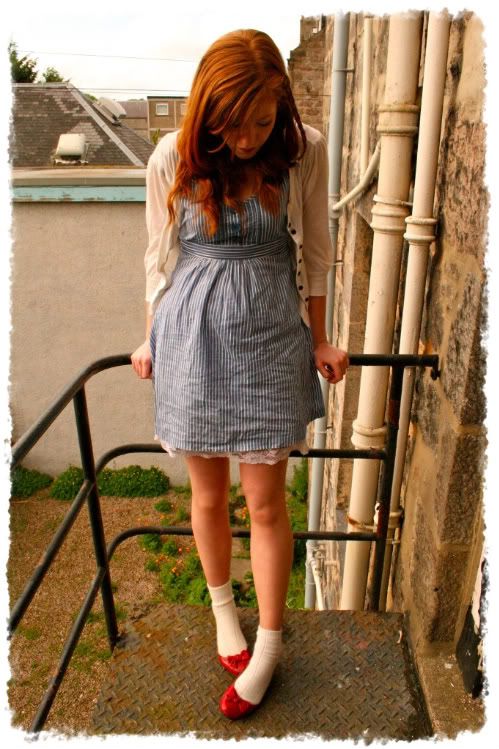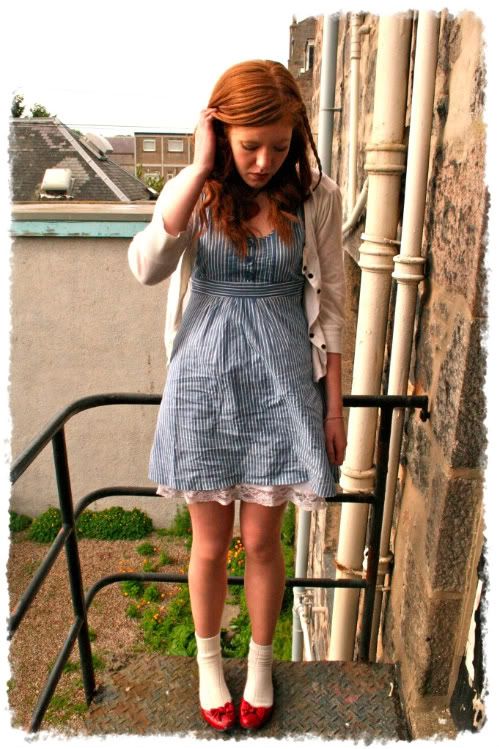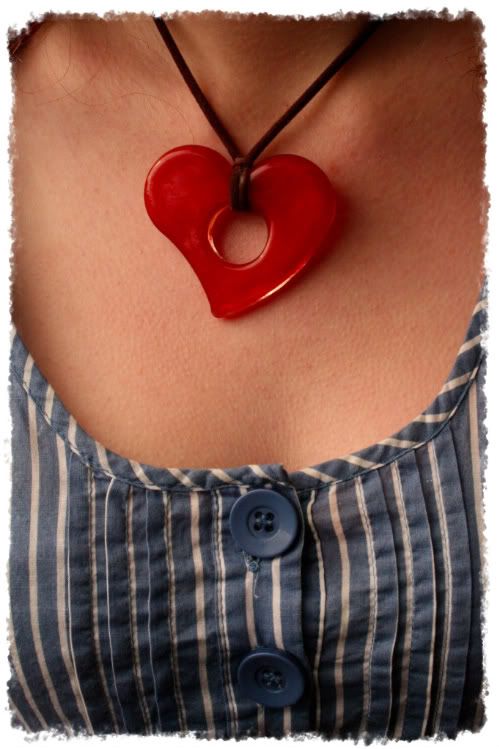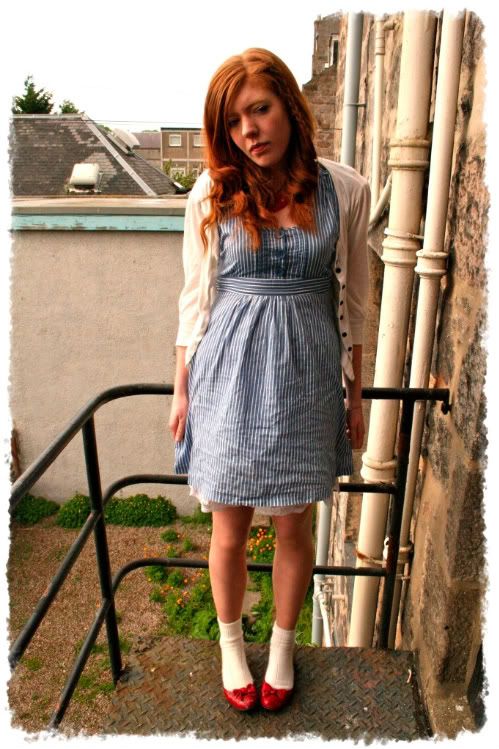 These are the comfiest socks ever - they are so soft and wooly. Last winter I spent a fortune on multiple pairs because they were the only things that could keep my poor little toes warm. I also have a special Christmas pair covered in candy canes.
I feel a little bit like Dorothy from the Wizard of Oz in this outfit, with my red shoes and blue dress - all that's missing is a puppy and some pigtails.
I refer to this dress as my Milkmaid Dress, but please don't ask me why. Does anyone else name their dresses? I only christen the ones I get particularly attached to, and I only ever name dresses, not shoes or skirts or anything else. I bet some (or all) of you reading this think I'm crazy, but some people name things like their car or their bicycle, so why should naming dresses be any different?
Oh, and my necklace came from Croatia, courtesy of my boyfriend (I had to get that in somewhere, otherwise he'd get upset).