Good Things Come in Threes
17:45
There are so many different blogs that I love - I get so much more inspiration from bloggers than I do from the likes of celebrities or magazines etc. And one of the things I love most about the fashion blogger community is that there are always new blogs to discover. Whenever I stumble across a new blog, either via sites like weardrobe or chictopia or just through other blogs, I always spend ages looking through the archives. It's almost like an addiction. I'm always looking for a fresh hit of new inspiration!
So, on that note, I've decided to start posting my favourite new discoveries each week. Enjoy!
I love how Sam from Daily Fashion Boost can give clothes from highstreet stores like Topshop and Zara her own unique twist with cute and quirky accessories. I'm so jealous of her jewellery collection and she has a hoard of shoes to die for.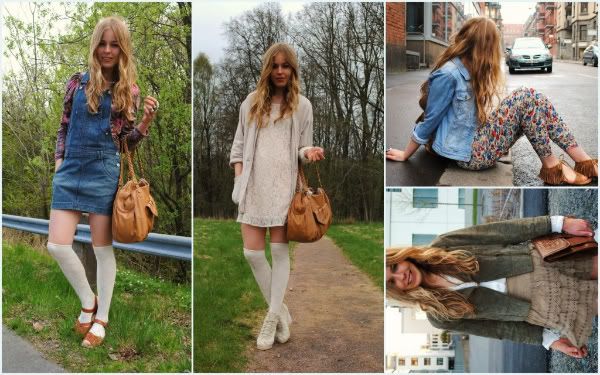 Frida is another gorgeous Sweedish blonde with great style - I love her laidback look and her hair is beautiful. I'm now desperate for a pair of chunky sandals I can wear with long with socks.