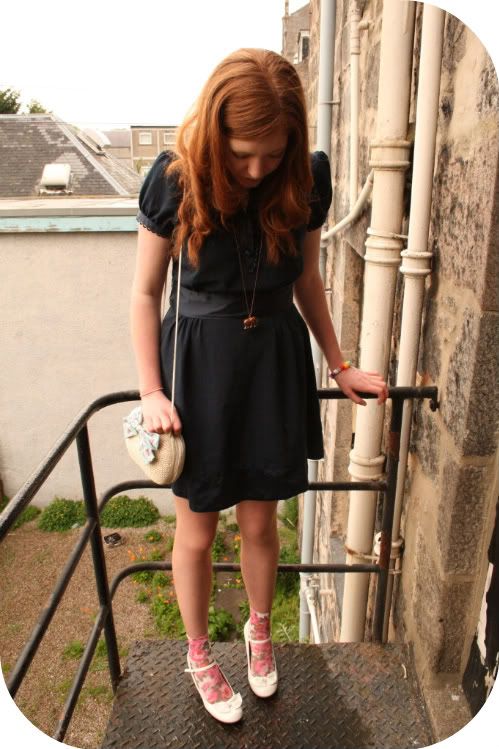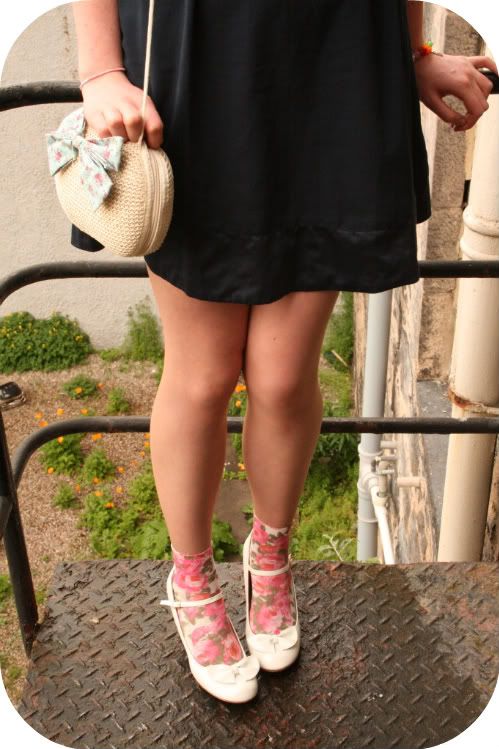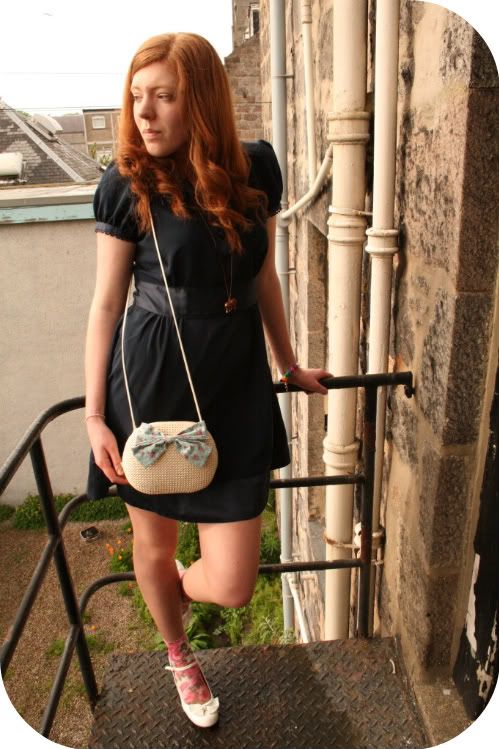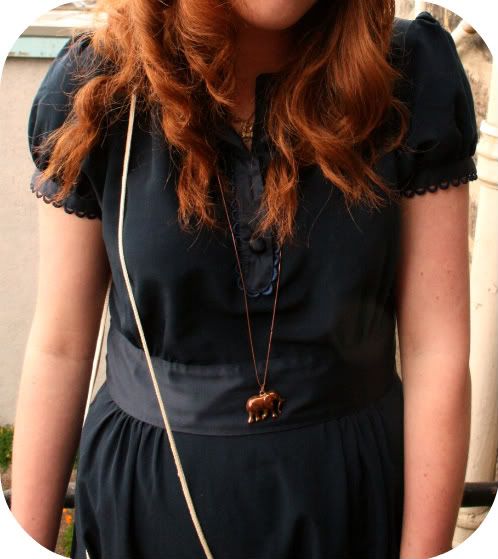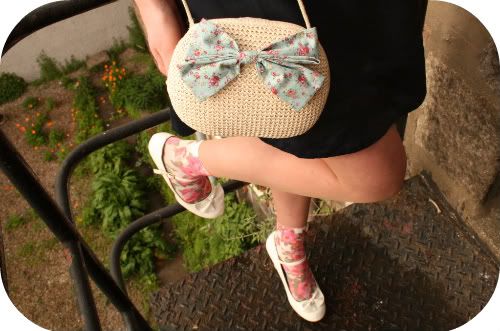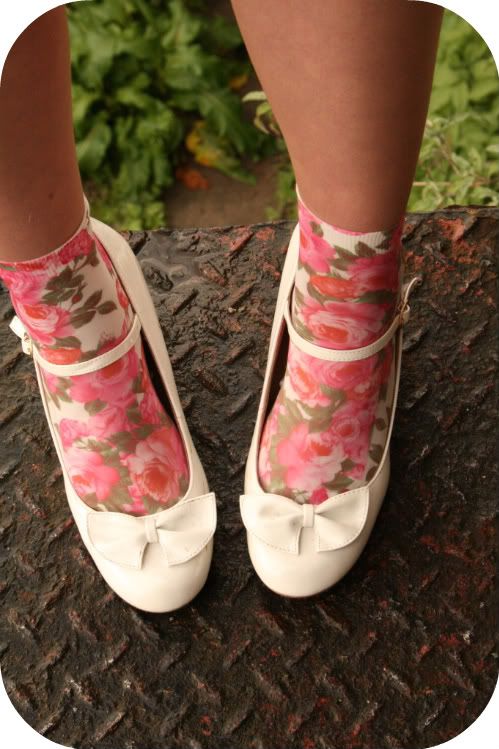 I'm so in love with these socks. One of my good friends gave them to me as an early birthday present, along with the bag. She works at H&M and is in charge of the accessories there, so she always manages to pick out the perfect quirky treasures for me.
Since she gave me these cute socks, I've been craving all different kinds - from ankle length to thigh high. I know that my summer wardrobe won't be complete until I have a vast collection of soft cotton socks in neutral colours and the perfect pair of summer sandals.
P.S. I'd just like to say thanks to everyone who takes the time to read my blog and leave me lovely comments. I really appreciate it!
:)