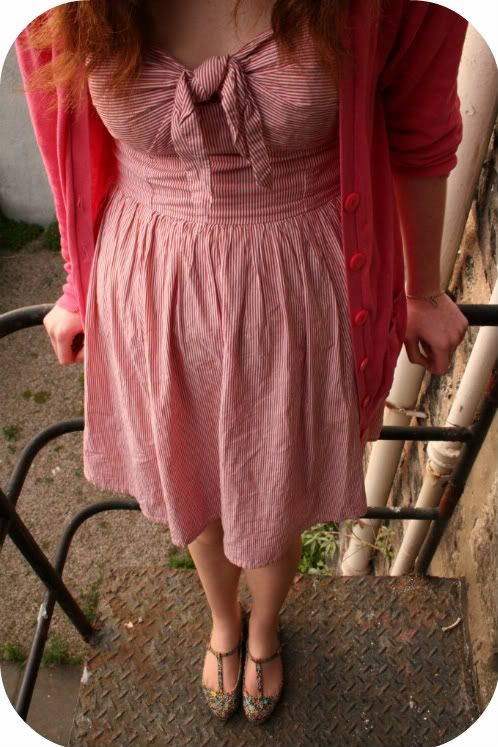 Dress - H&M, Shoes - Topshop, Cardigan - Primark, Headband - Forever 21
I love this dress, it's so simple and summery and, if I may say so myself, I think it flatters my figure quite well (please don't hesitate to correct me if I'm wrong about that last one!). One of my best friends gave it to me for my birthday last year (it's my birthday in just over a week - eek) and when I was in H&M the other day I noticed that they have it back in stock in lots of different colours. I'm a little tempted to buy it in blue or purple, but I shall need to make some money first!
In other news, my flat was burgled a few days ago! Luckily for me the thief bypassed my room and only made off with my flatmate's Playstation 3 and laptop (I say only because just two items were taken, but they were probably the two most expensive things in the flat). However, it's pretty scary considering my other flatmate was actually in his room while the burglary was happening.
The same sort of thing happened to my best friend a few years ago. Someone flicked the lock on her front door with a credit card and made off with her laptop and her bag while she was asleep.
Oh dear, sorry if I've scared you now. Hopefully tomorrow I will have something more upbeat to talk about...