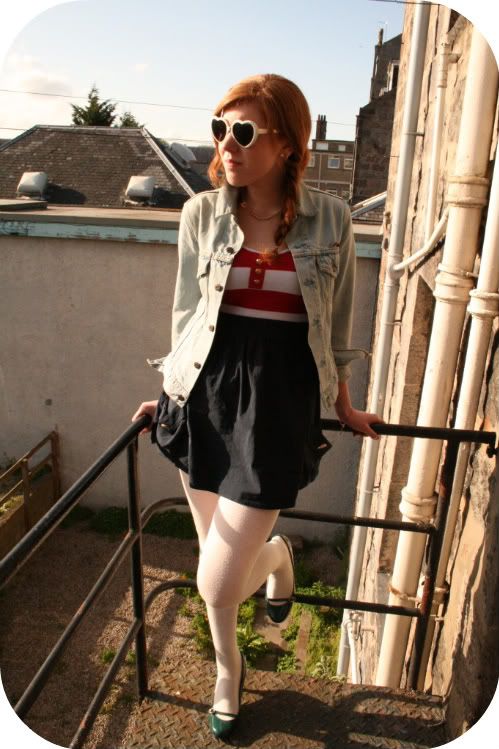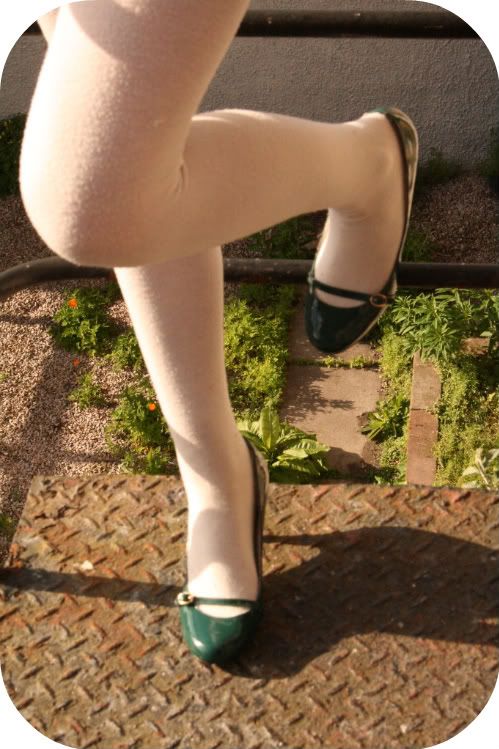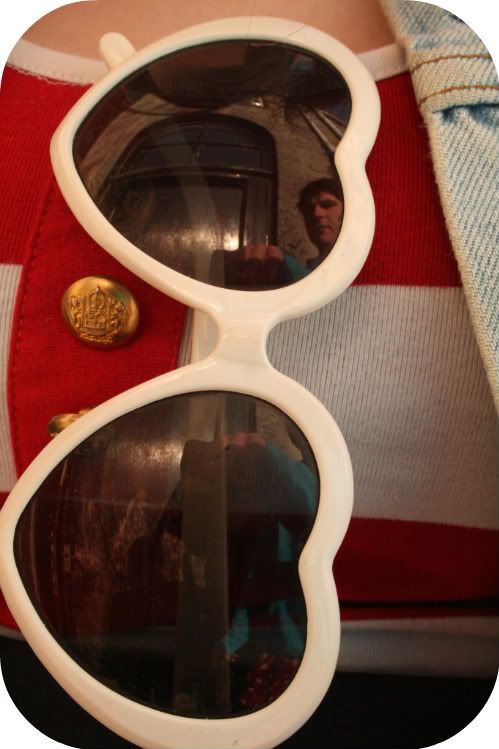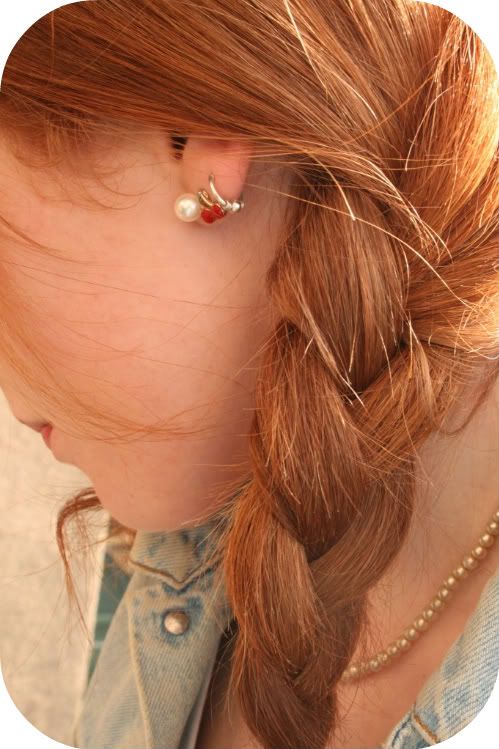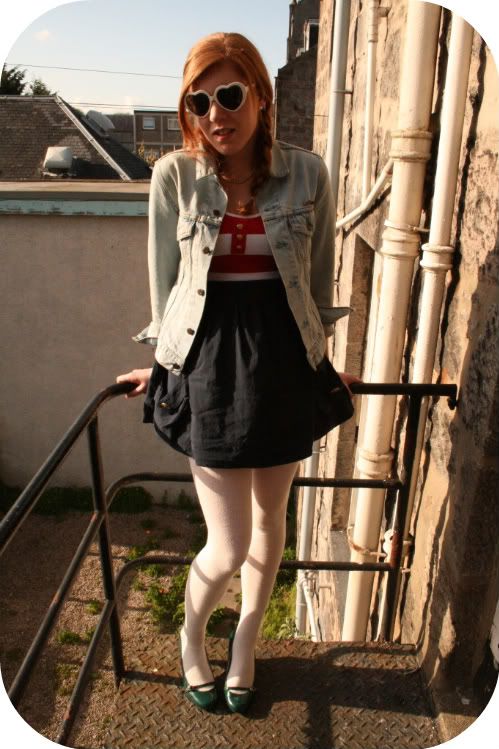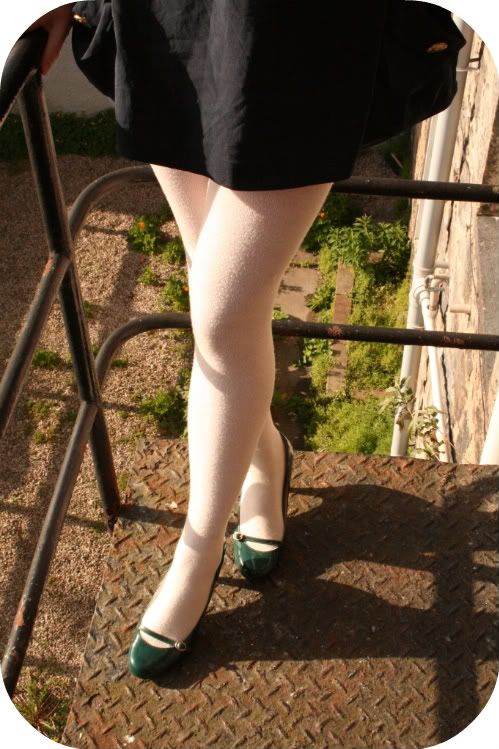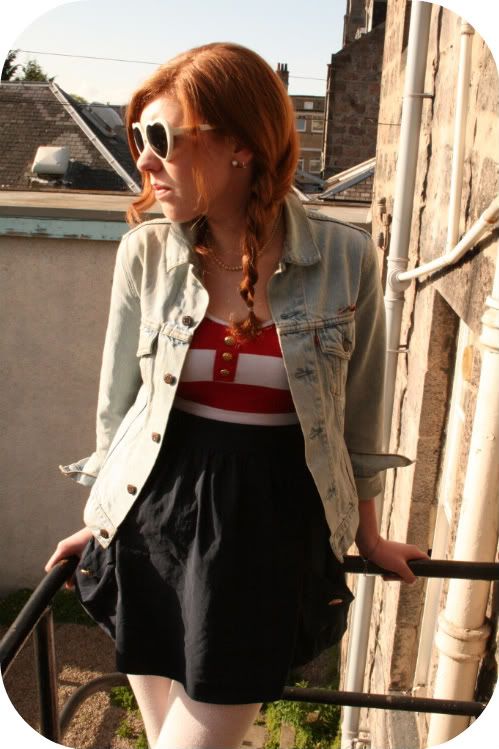 Dress - eBay, Jacket - 2nd hand Levis, Tights - H&M, Shoes - Topshop
I'm feeling a little Americana in this outfit today, with the red, white and blue colour scheme (excluding the shoes, of course), my Levis jacket and my little vintage pistol pin.
I'm not entirely sure what compelled me to buy this pin, but I do love wearing it with this old, faded denim jacket.
I've had a bit of a crazy weekend involving lots of rose wine and junk food, so tonight I'm taking it easy and staying in to watch TV with my other half.