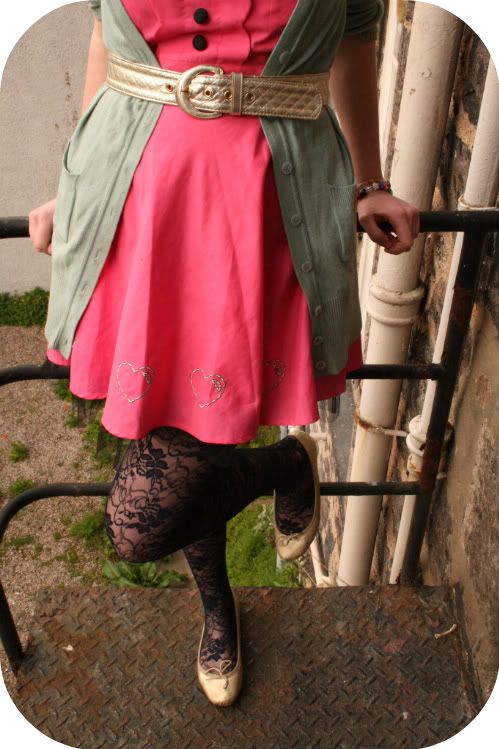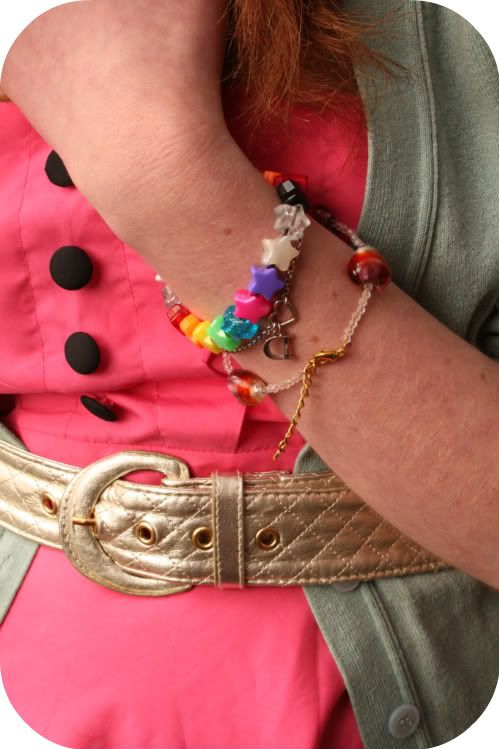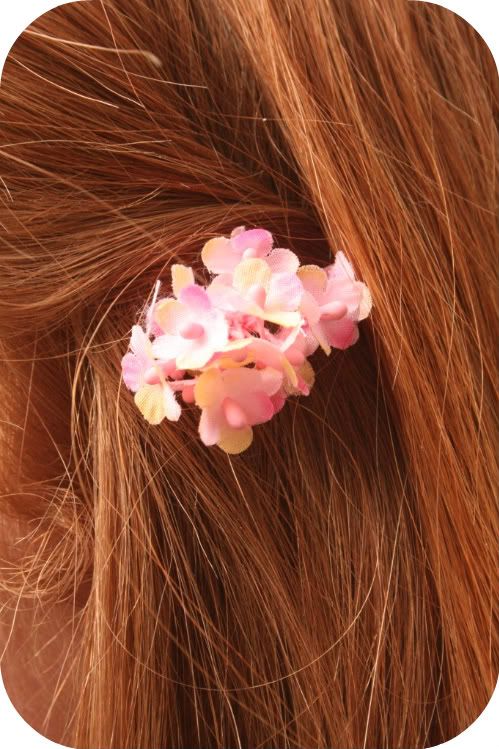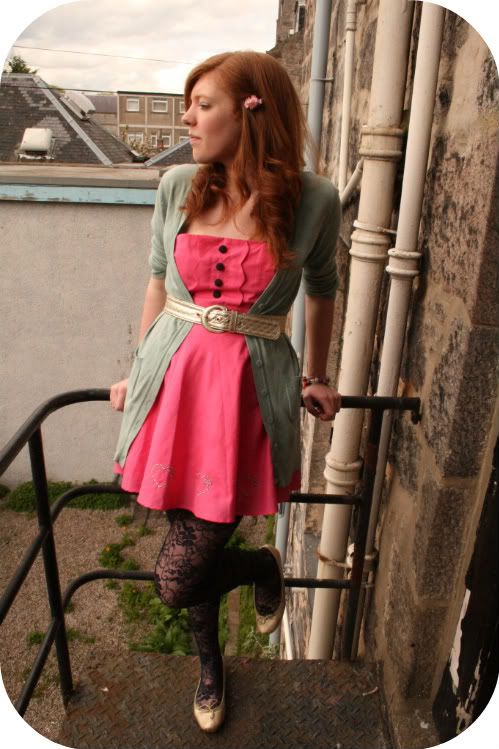 Dress - Little Miss Sew, Cardigan, Tights & Shoes - Topshop, Belt & Flower Clip - H&M
Pink and black is not usually a colour combo I would put together myself, but this cute little dress mixes them perfectly. I love the contrast of the black buttons and black underskirt against the bright pink.
My boyfriend actually bought me this dress for Christmas two years ago- unlike most guys I know he has pretty good taste in clothes and always manages to pick me perfect dresses. I suppose he probably has a very good idea of what colours and styles will suit me best!