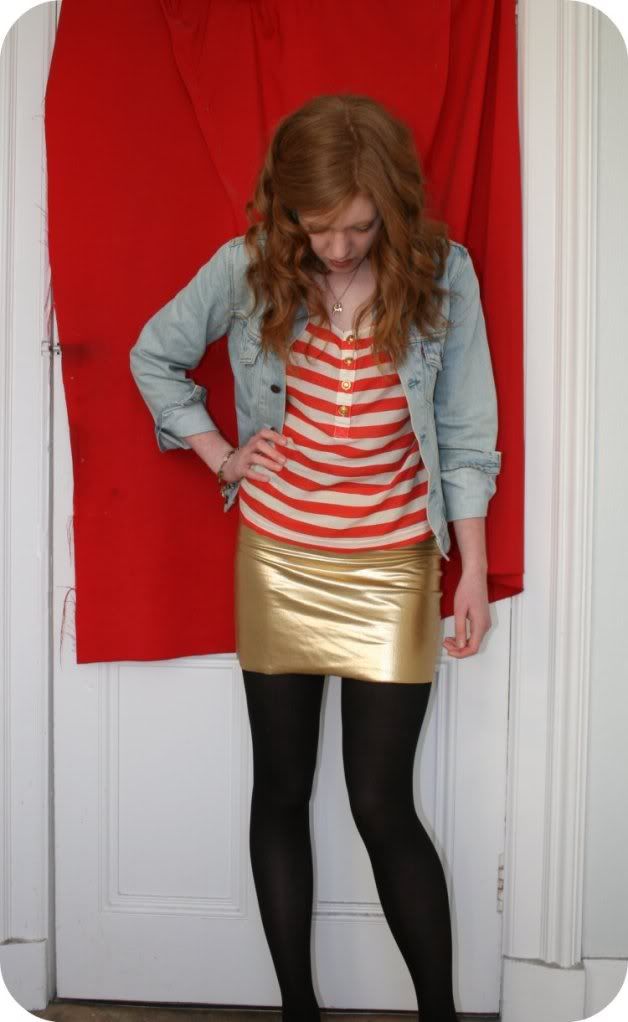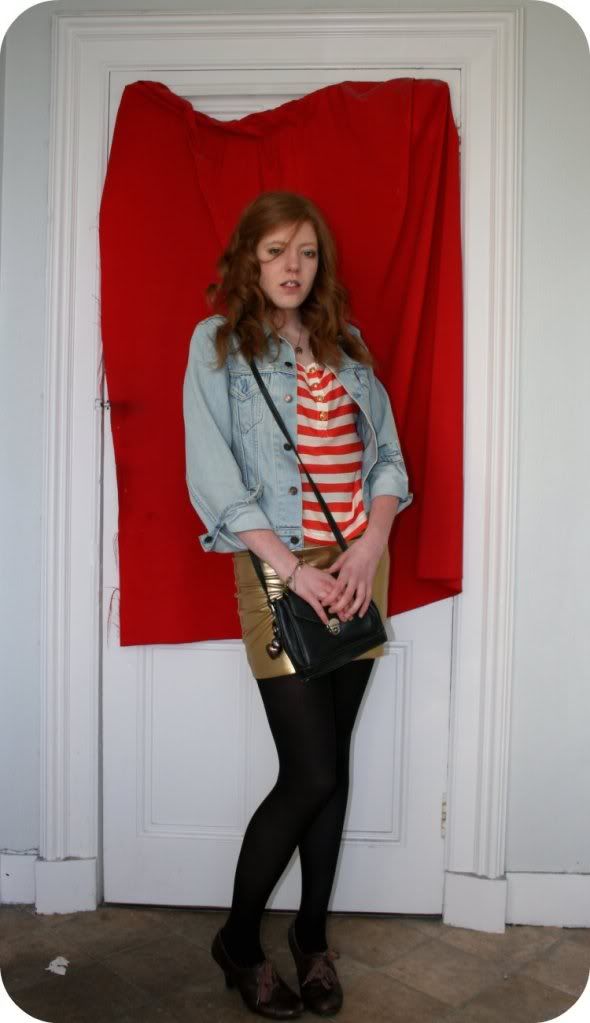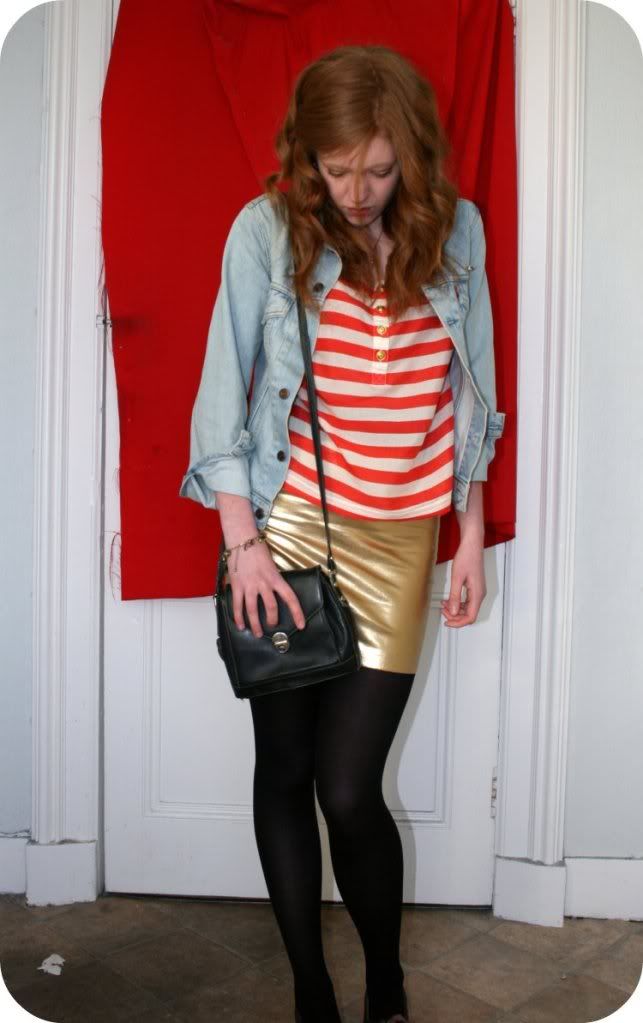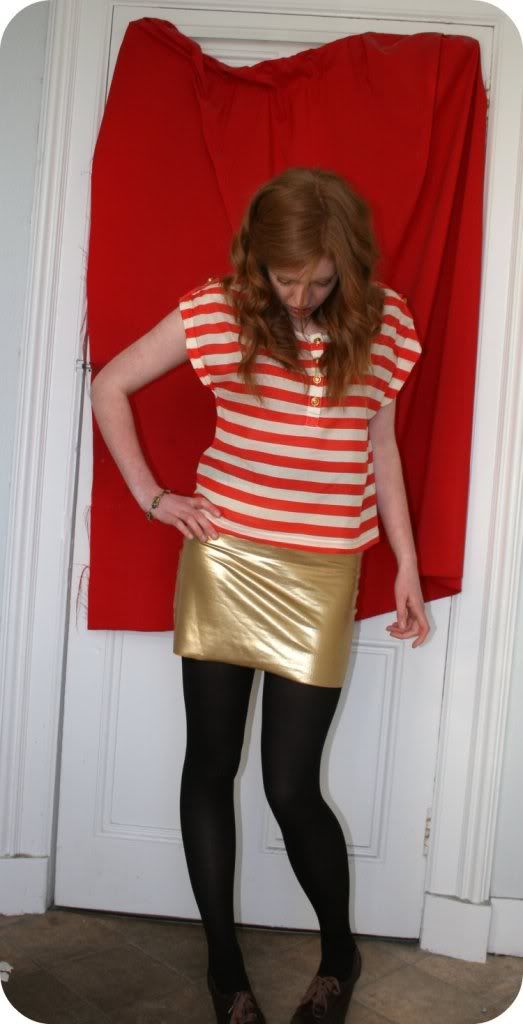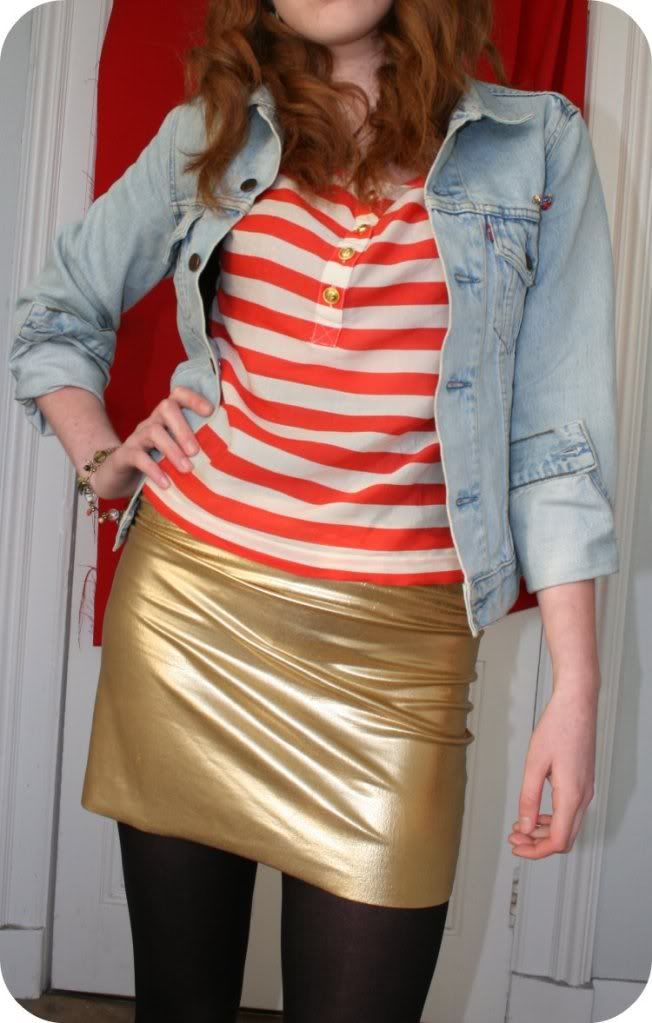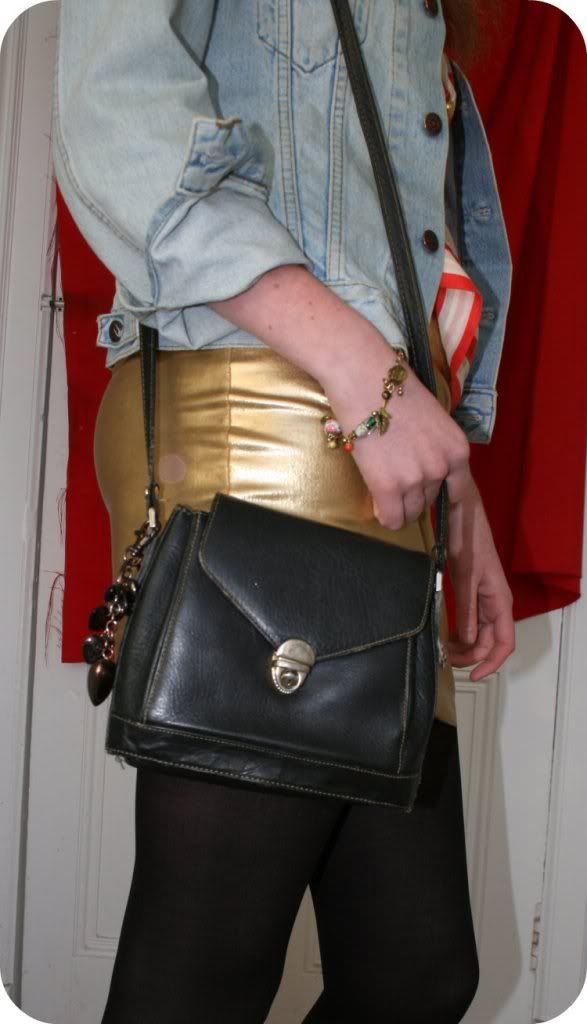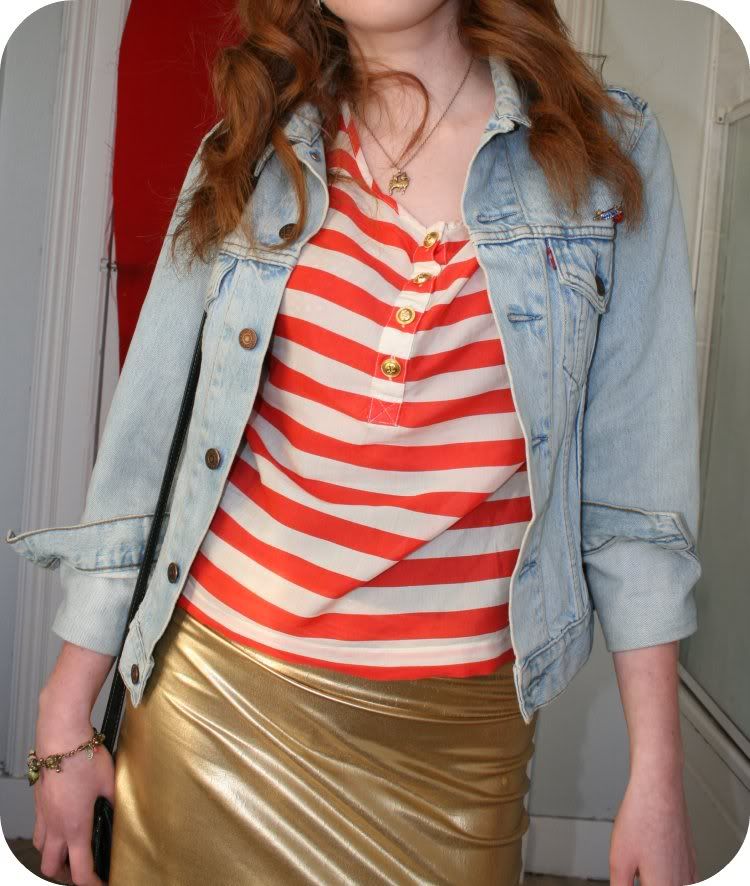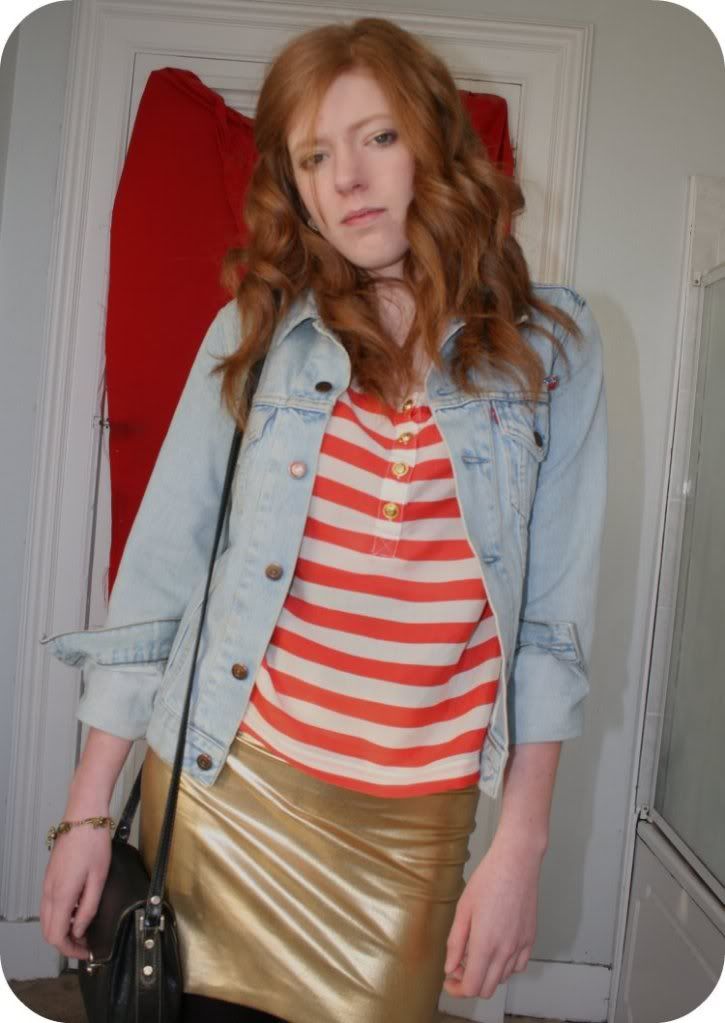 Jacket-Levi's, Skirt-American Apparel, Top-Topshop, Shoes-New Look, Bag-Vintage
I promise that I do actually smile in real life! I'm so terrible in front of the camera, I usually just pull ridiculous faces or look rather angry.
Today, I blow-dried and curled my hair for the first time in ages. I've become rather lazy and usually just 'wash and go' leaving my hair in it's naturally wavy state.
I've gone pony-themed with my jewellery today. I love anything to do with horses, and I used to have my own a few years ago. Unfortunately, I had to give her up when I came to University but hopefully some day soon I will have the time (and money) to have a horse again.