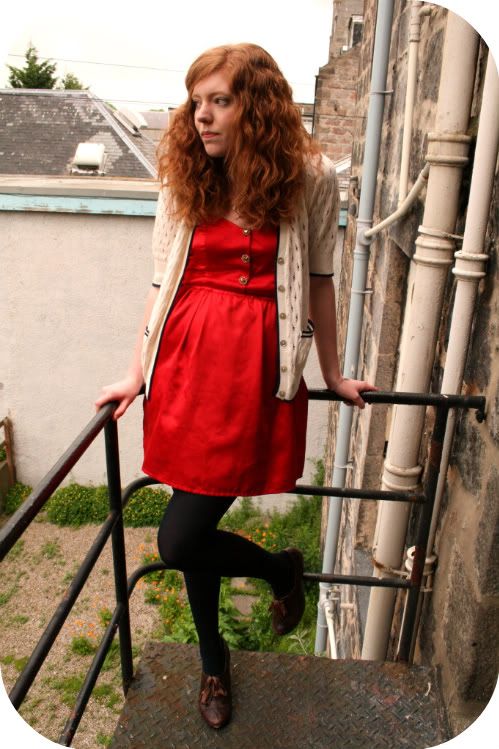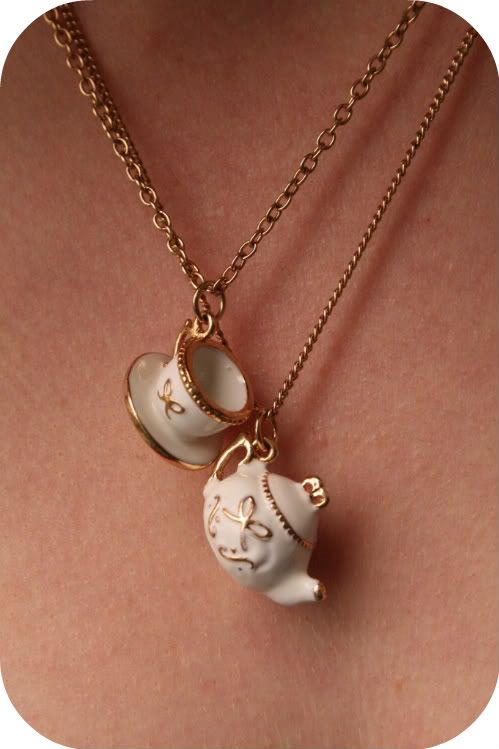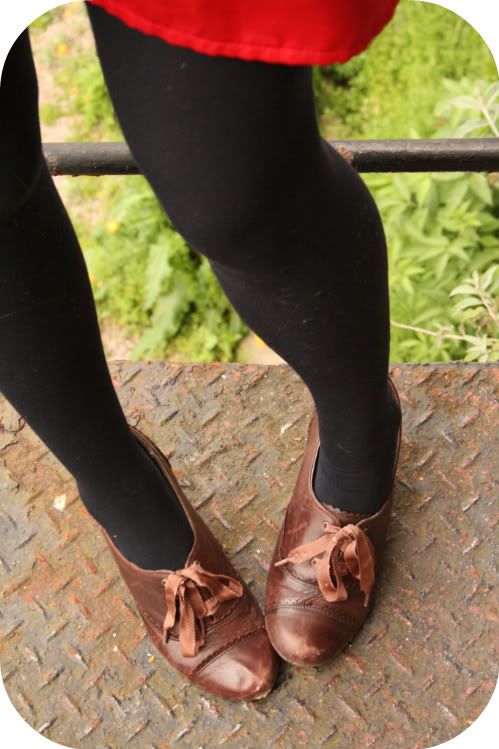 Dress - Reko, Cardigan - Thrifted, Necklace - Topshop, Shoes - New Look, Tights - Tabio
I think I may need to add some more to my Tabio hosiery collection. Seriously, their
110 Denier tights
are virtually indestructible. I've had these particular navy blue ones for about 3 years and they are still perfect - not stretched out of shape or all bubbly (I hope you know what I mean when I describe tights as bubbly!), and even if you do manage to snag them (it's very difficult but I must say I have managed it) they don't ladder like normal tights and it's possible to sew the hole!
For someone as clumsy as me, Tabio tights are such a good investment. I'm sorry if I now sound like a walking advertisement for Tabio - they aren't paying me to say this (unfortunately!) but I just think everybody should own at least one pair of 110 Deniers from Tabio.
I had a telephone interview this morning for a job within a well-known British bank and I'm glad to be able to tell you I passed. However this means I have to attend a face to face interview next week and I'm super nervous because I know it will involve some role play. Have any of you experienced a role play style job interview? I'd be so grateful for any advice because I'm terrible at these sort of things. I can be chronically shy at times and I'm not a particularly good conversationalist!


PS. You can now follow my blog with bloglovin
here
!