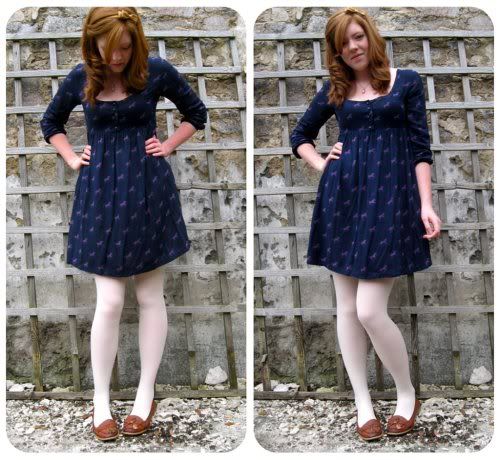 I wish I had taken a close up of this dress so that you guys could see the super cute horse print. I got this dress from H&M years ago but it's still a staple piece in my wardrobe and it's perfect for wearing to work because it's so comfy. I don't think I'll be wearing these shoes to work again though because they really aren't very comfortable! I really love the style though so when payday rolls around again I think I might invest in some better quality loafers.
Did any of you guys take advantage of the ASOS Groupon voucher? I know it's kind of old news now but I still haven't been able to decide what to buy! I've actually got 3 because I managed to convince Tom to get one too and I was originally going to use them to buy
this
dress in 2 colours (becuase I can't decide between them) but it's been reduced in price so not valid for the discount, so now I'm a bit lost because there isn't anything else I want as much.
If you purchased a voucher, what did you buy with it?