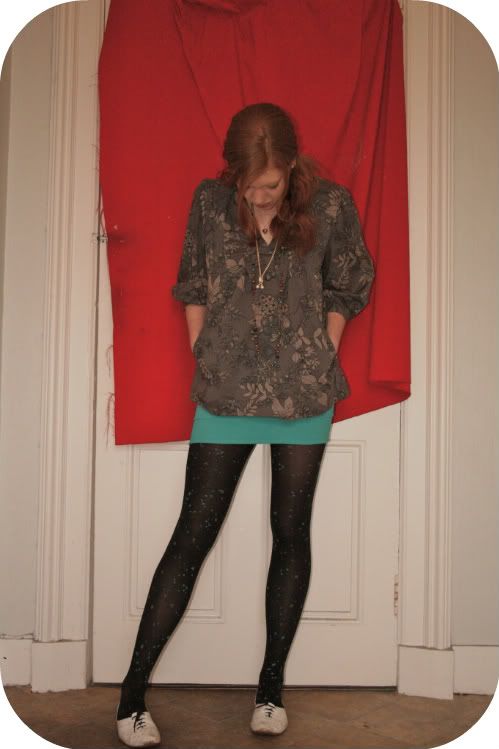 Not a greatly exciting outfit, but I do love these tights - they make my legs look like I've had a fight with some glowsticks. I got them from H&M a few years ago and I'm surprised they are still ladder-free.
And how perfect are the pockets on this top? I do appreciate a good pocket!
Aberdeen has been completely overrun by fog today. I went over to a friend's for dinner (chicken pasta alfredo - it was so yummy!) and walking home was slightly scary. It was so dark and eerie, and it's terribly unsettling when you are unable to see anything over an inch in front of you.
Tomorrow I'm heading to Dundee for a few days to attend a birthday party, among other things. Hopefully I will have some more interesting photos for you then!