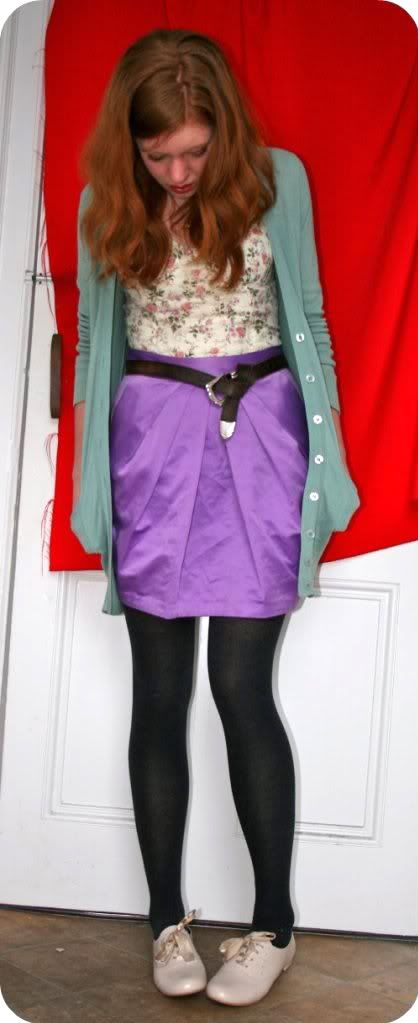 Skirt - M&S via eBay, Top - BooHoo.com, Cardigan - Topshop, Shoes - Faith, Belt - My dad's
I really like the corset style and floral pattern of this top but unfortunately the wires on the cups keep popping out and stabbing me in the chest! I guess that's what you get for buying into 'fast' fashion though.
Tonight I'm going to a friend's for dinner and hopefully some Wii. Has anyone ever played Smooth Moves on the Wii? It's seriously addictive!
P.S. I recently joined Chictopia so you can visit my blog
here
and add me as a friend if you like!