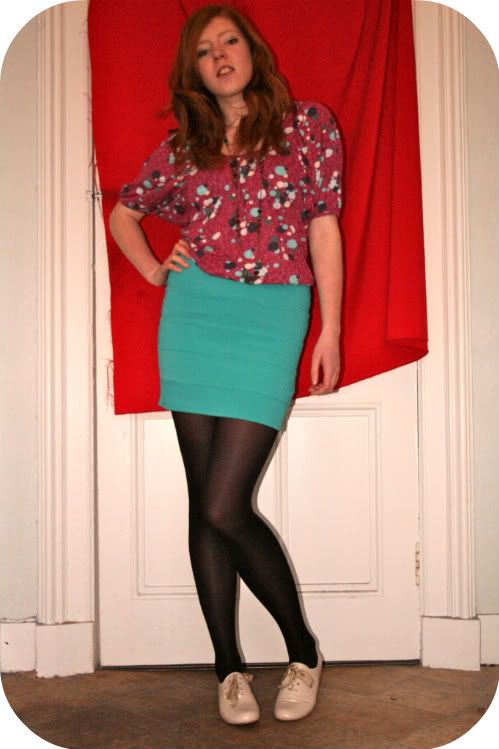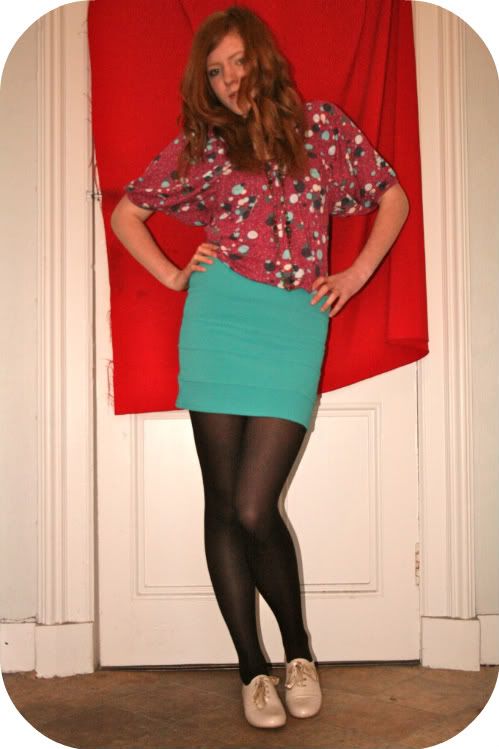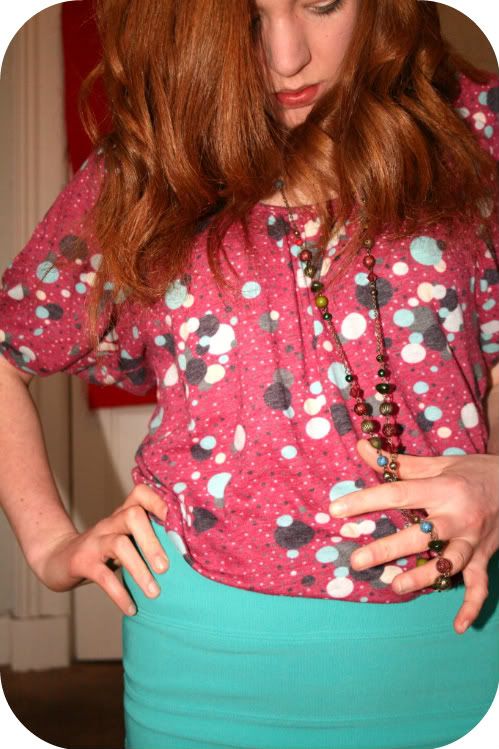 Top - H&M, Skirt - Topshop via eBay, Shoes - Faith, Necklace - Gift
I got this skirt today in the post and so, as is always the case, I felt I needed to wear it right away. It's originally from Topshop but I bought it from eBay. I'm always compelled to search ebay for Topshop items, but it also makes me feel a bit guilty. I really hate seeing items I covet from the online store selling out and then appearing on eBay at ridiculously inflated 'buy it now' prices. However, this little blue skirt was significantly reduced in price and I do love it.
Tonight I'm going out for curry with my flatmate, then I'm going to finally watch An Education.